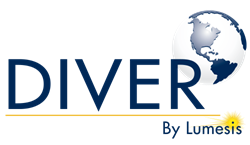 Stamford, CT (PRWEB) July 24, 2014
Lumesis Inc., DIVER Advisor, a compliance solution to help firms address the newly approved Time-of-Trade Disclosure (MSRB Rule G-47), amended Suitability (Rule G-19) and Supervisory requirements (MSRB Rule G-27) announced today that its market-leading platform has emerged as the go-to compliance solution for brokerage and wealth management firms of all sizes engaged in municipal bond transactions.
In response to market feedback that the new and amended rules would be too time-consuming and concerns around how to better respond to the regulatory focus on protecting retail and non-sophisticated market participants ("non-SMMP"), DIVER Advisor was introduced to the municipal market. Advisor's Municipal Bond Report ("MBR") aggregates the necessary data and information into a single report to address regulatory obligations. The MBR, available for every municipal bond, can be generated in less than two seconds and is ready for client delivery. DIVER Advisor's sophisticated reporting engine allows compliance professionals and supervisors to create needed proof to demonstrate compliance with internal policies and procedures and/or regulatory obligations.
Since the SEC passed the new and amended MSRB rules, the DIVER Advisor active user base has grown by a factor 10x as more firms have adopted Advisor in their efforts to lead the market in time-of-trade compliance. Below are highlights of Advisor use communicated by our clients.
Compliance Use

Our clients take advantage of the ability to configure both the content of the MBR and the required compliance actions in an effort to ensure "material information reasonably accessible" is being communicated to their retail or non-SMMP clients before the buy or sell can be transacted. These firms gain comfort in knowing that the report conveys the appropriate level of information for their clients and that the audit trail in Advisor tracks this activity and stores the MBR for future retrieval.
Branch and Complex Managers are using the Advisor Compliance Reporting Module to confirm their representatives are making proper disclosure to clients in accordance with their policies.
Using the Advanced Reporting Parameters, Compliance professionals can identify bonds being purchased in the secondary market before the bond was issued in the primary market, allowing the firm to ensure proper communication and disclosure where an OS may not yet be available.
Ability to prove that disclosure was made by running a simple report and accessing the MBR generated at the time of disclosure.
Using the Compliance Reporting Module, identifying Advisors buying high-yield bonds for their clients and monitoring to ensure they have the expertise and resources needed to recommend these securities.
Business Use

Financial Advisors have been generating approximately two MBRs per trade, using the reports to help clients better understand and compare bonds.
Trading and research teams can get a comprehensive, quick and accurate read on bonds they may not be familiar with across all sectors of the market
"A big step forward. Clients can get a comprehensive report for bonds before they are traded. They like the transparency and opportunity to compare bonds."
For a free trial of DIVER Advisor CLICK HERE
About Lumesis, Inc.
Founded in 2010, Lumesis, Inc. is a financial technology company focused on providing business efficiency, data and regulatory solutions for the municipal marketplace under the DIVER brand. Providing access to hundreds of datasets, DIVER solutions leverage the most current economic and demographic data available from both public and private sources, combine that with security master file data, credit ratings, continuing disclosures, price and yield data, news links and more. Our solutions are tailored to address the unique needs of our clients comprised of U.S. Banks, Broker/Dealers, Asset Managers, Insurance Companies, Hedge Funds and others.