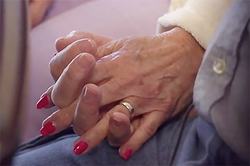 We will continue to offer more homes that are designed for the needs of our different generations, so that we will have a home to match any lifestyle.
Maryville, Tenn. (PRWEB) August 25, 2014
As more baby boomers enter into retirement, many are looking to downsize their living situations as their children leave the nest. Understanding the needs of this generation, Clayton Homes provides a number of options for those looking for a living space that better suits their changing lifestyle.
"Our customer research has revealed to us that this generation wants a home designed for entertaining and hobbies," Kevin Clayton, CEO of Clayton Homes, said. "In fact, contrary to what some might think, this generation of retirees is very active and social. That is why they are referred to as 'Zoomers.'"
Clayton Homes has several houses that satisfy Zoomers' desires for a more efficient use of living space and customizable features that reflect their lifestyles. Some of these features, which are available in models such as The Holland, include:

Bragging wall—a wall designed for hanging photos, awards and crafts, giving doting parents and grandparents a place to display the accomplishments and memories of their families.
Accessible laundry—by placing laundry facilities close to the bedroom and providing extra amenities like pull-out hanging racks or built-in storage, Zoomers can have a convenient place to do their laundry without having to worry about space or storage.
Handy but hidden entertainment—Clayton Homes offers several features in their homes for entertaining guests, but they don't have to be visible all the time. A built-in cabinet that flips open and converts into a beverage station or a column that acts as a wine-storage cubby are just some of the amenities Clayton Homes offers make having company over an easy and fun event.
"We've done a lot of research to figure out what Zoomers want and expect in a home," Clayton said. "We will continue to offer more homes that are designed for the needs of our different generations, so that we will have a home to match any lifestyle."
For more information about Clayton Homes and their models for Zoomers, visit ClaytonHomes.com.
About Clayton Homes
Clayton Homes has built homes since 1956, winning multiple awards for design and construction. Through its affiliates and family of brands, Clayton Homes builds, sells, finances, leases, and insures manufactured and modular homes, as well commercial and educational buildings. As the nation's largest home builder*, Clayton Homes is a vertically integrated Berkshire Hathaway company whose purpose is opening doors to a better life, one home at a time.
America's Largest Homebuilder in 2013 as of June 12, 2014, based on a comparison of the number of manufactured homes sold to the number of site-built homes sold as reported by builderonline.com and the number of manufactured homes shipped as compared to all other manufactured home manufacturers as reported by the Manufactured Home Institute.
# # #