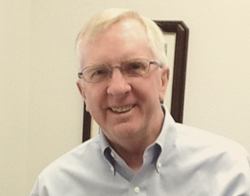 Randy Fry will make a valuable addition to our team.
Murrieta, CA (PRWEB) July 25, 2014
Barry Neighbors Consulting is pleased to announce that Randy Fry has joined our team as a Partner Consultant. Randy, the former owner and CEO of Airco Industries, Inc., has more than 35 years experience in executive management worldwide. His former positions include leadership positions within Lantana Corporation, Cherco Compressors, Gemini Engine Company, OPI, Inc., and Cooper Industries.
As the CEO/owner of Airco, Inc. he was responsible for building the company into a prominent Aerospace and Defense supplier serving our nation's commercial and military aerospace industry. He is well known within these circles.
He is a results oriented professional with successful experience in all facets of Executive Leadership and has extensive experience in Process Improvement and Lean practices. His strong communication and interpersonal skills have allowed him to develop customer and team relations to achieve results and generate increased revenue and solving, and presenting alternatives to achieve results.
He is a graduate of Indiana Institute of Technology with a degree in Mechanical Engineering, and the University of Dallas with a Master of Business Administration Degree.
Barry Neighbors Consulting, an aerospace and defense supply chain consulting company offers critical insights and customized solutions to A&D suppliers to boost their market share and revenue. Our user-friendly website showcases the business solutions offered by the firm with the full range of their services, an informative blog and testimonials from previous clients.
Barry Neighbors Consulting partners with aerospace and defense suppliers to design the best strategy and approach in this increasingly competitive market. With extensive experience in the industry, Barry Neighbors Consulting focuses on the supply chain requirements and is able to offer expert advice and guidance, together with sales and marketing development, to suppliers, resulting in increased sales and improved profits. The company offers OEMs (original equipment manufacturers) and larger contractors a process-oriented approach to assessing, managing and optimizing their supply chain.