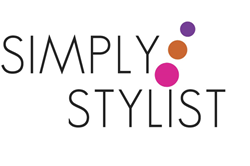 Chicago, IL (PRWEB) July 24, 2014
Simply Stylist, the leading source for connecting consumers with top tier insiders in the fashion industry, will be returning to the Windy City for its second annual event on Saturday, July 26. The event was established to inspire those with a passion for all things fashion and beauty and includes a networking brunch, panels and breakout sessions with top industry experts, shopping, and pampering. Attendees of Simply Stylist Chicago will be offered an exclusive opportunity to interact, engage, and network with one another, as well as shop the latest fashions from the most sought after brands. The event will be held on Saturday, July 26 from 10 AM to 5 PM and will take place at the dana hotel & spa, located at 660 N State Street.
Since 2009, Simply Stylist has brought consumers, tastemakers and industry experts together in one room to network, educate, inspire, and explore. From coast to coast, Simply Stylist specializes in fashion, beauty, lifestyle, health, and entertainment. During the event, attendees have the unique opportunity to connect with potential employers, companies, and brands, allowing time to learn more about the respective industries, make lasting business connections, and foster new friendships. Past speakers at Simply Stylist include Jay Manuel, Whitney Port, Louise Roe, Brad Goreski, Aimee Song and more.
Simply Stylist is partnering with the nonprofit organization The Farley Project. The Farley Project is a 501c3 love, kindness and leadership organization founded by Kravetz PR partner Elissa Kravetz. The Farley Project offers an 8-week program for Middle and High Schools that touches upon the impact of bullying. Simply Stylist will donate 5% of all ticket sales to The Farley Project.
Hosted by E! News host, Catt Sadler, the panel will feature a group of stylists, bloggers, designers, and editors carefully selected by Simply Stylist Founder Sarah Boyd. Current panelists include Stephanie Mark (Co-founder of The Coveteur), Wendy Nguyen (Wendy's Lookbook), and Annie Finch (Founder of Katherine Cosmetics) with more to be announced soon.
Simply Stylist Chicago also features an exclusive networking brunch and speech by noted lifestyle blogger Lauren Gores, a panelist meet & greet, complimentary food and cocktails, hairstyling by Blowtique, complimentary gift bags, and a designer shopping event from a variety of the hottest brands such as Sunglass Warehouse, Martine Ali Jewelry, Rad and Refined, Cocktail Perfume and more. Guests will also enjoy two festive panel Coffee Breaks including a Skintimate® Shave Gel photo booth area, makeup touch ups provided by Katherine Cosmetics, complimentary manicures by LVX, the opportunity to be styled by celebrity stylist, Jacqueline Rezak, and complimentary sign-ups for the Keaton Row look book challenge powered by Marie Claire.
There will also be five different breakout sessions held throughout the afternoon featuring Jill Badlotto of The Chicago Blogger Network (Blogging 101), Founder of eDrop-Off Corri McFadden (Branding Yourself), Style Expert Marcellas Reynolds (Styling 101), Founder of Keaton Row Eleanor Mak (Entrepreneurship: Building Your Fashion Business), Makeup Artist Tia Dantzler (Beauty Tips) and Heidy Best of BeClothesMinded (Body Image). Don't miss this chance for learning, networking and of course shopping!
Tickets are available at http://simplystylist.com/chicago-2014/ . VIP Fashionista Tickets are $200, which includes VIP Brunch, Fashion and Beauty Panel with VIP Seating, Brand Experience, and Breakout Sessions. It also includes complimentary cocktails and a VIP Simply Stylist Gift Bag. Fashion & Beauty Lover tickets are $100, which includes access to the Fashion &
Beauty Panel, Brand Experience & Breakout Sessions and a gift bag. Social Butterfly tickets are just $20 and include access to the Brand Experience, Pampering & Breakout Sessions.
About Simply Stylist
Simply Stylist is a Los Angeles based company dedicated to connecting consumers with top tier stylists, bloggers, editors and tastemakers in the fashion industry. With events in New York, Chicago and Los Angeles, Simply Stylist provides tools and tips from a panel of industry experts to those interested in fashion, styling, and beauty. Each city also includes a networking lunch where attendees have the opportunity to connect with potential employers, companies, and brands in a conversational setting, allowing individuals to learn more about the industries. Each event concludes with a designer fashion and beauty brand experience where attendees can discover the trends and be styled by a celebrity stylist. In 2012, Simply Stylist expanded their reach to include PR for a variety of talent and influencers within the entertainment industry including television personalities, wardrobe stylists, and beauty gurus, to name a few.
About The Farley Project
The Farley Project is a 501c3 love, kindness and leadership nonprofit organization, with an eight-week program that touches upon bullying. The charity is named The Farley Project as homage to the junior high school where the charity founder, Elissa Kravetz, was bullied. It was also the very place where her spirit started to expand and understand that we are all equal and we all deserve peaceful, loving experiences in our communities at large. During our program, we discuss topics that focus on self-love, kindness, positive self-worth, conflict resolution, active listening, and more. We work with a wide-range of students from middle school to high school, with the aim to impact their lives in the most positive and powerful way possible, by focusing on oneself and others.
About the dana hotel and spa:
Developed by Chicago-based Neighborhood Development Corporation in a joint venture with Gold Coast Hotels, Inc., the dana hotel and spa is the only locally-owned and operated luxury lifestyle hotel in Chicago built from the ground up. Since its opening in 2007 it has become a local gathering place, community landmark, and one of the most revered boutique hotels in the city. The expression 'dana' translates from Sanskrit to mean 'the pleasure of giving' and was the driving force behind the development of all aspects of the 216-room boutique hotel and spa. From aesthetics and ambiance to unmatched service, the foundations of the dana hotel & spa are evident in its commitment to the well-being and harmony of its guests and the surrounding community. Open, airy, and inviting are qualities of the dana hotel common areas and guest rooms, its restaurant Freestyle Food + Drink, Vertigo Sky Lounge, and the spa at dana. For more information, visit http://www.danahotelandspa.com.