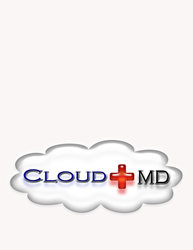 Henderson, NV (PRWEB) July 24, 2014
The interview will be held on July 24, 2014 at 9:00 am EDT, An archived recorded version can be found on the homepage of Stock Traders Talk at http://www.stocktraderstalk.com, following the interview.
This interview will discuss Cloud-MD's Software, services and our CipherShop Division which provides commercial quality, advanced, digital security solutions that comply with governmental regulatory requirements, such as HIPAA and SOX and their CipherLoc product suite offers both an advanced Polymorphic Cipher Engine and a Polymorphic Hardware Engine.
About StockTradersTalk:
StockTradersTalk specializes in radio interviews, and believes that when a CEO has the ability to demonstrate their passion, and personally cover talking points for their company it serves as the ultimate delivery platform. Press Releases have value, however, they lack the effectiveness of a webcast in helping a CEO connect with both current and potential shareholders on a personal level.
Stock Traders Talk Radio is an uncensored, comprehensive approach to disseminating vital facts about public companies trading on the OTC Markets.
About Cloud Medical Doctor Software Corporation:
Cloud Medical Doctor Software (Cloud-MD) is a ground-breaking technology company which has two divisions: Cloud-MD which is in the medical software business and CipherShop which is in the digital security business.
Cloud-MD is a practice management and electronic medical records software company. We are U.S. based company that brings to doctors the information technology that has eluded them to date. Our solutions are designed by doctors for doctors with the goal of the company being threefold: 1) Increase individual practice income 2) Create personal investment value 3) Regain influence over the way medicine is practiced and administrated.
CipherShop a division of Cloud-MD (http://www.CipherShop.com), the company has introduced a revolutionary new type of encryption technology. This is the industry first Polymorphic Cipher Engine, called CipherLoc. CipherLoc is the first truly affordable and secure, advanced, polymorphic key progression algorithm ("PKPA") "morphing cipher" that can be used in commercial, security sensitive applications. More than just an obscuring algorithm, CipherLoc extends digital security without expending additional resources. CipherLoc is the pinnacle of cipher technology, is infinitely configurable and mathematically provably secure and can defeat the electronic attacker by making the hacker have to defend him against an attacking cipher and can simultaneously solve many security problems and increase reliability with a single strong solution. We hold five international patents and one US patent pending.
Contact:
Cloud Medical Doctor Software Corporation
Michael De La Garza
Chief Executive Officer, Chairman, President
Cloud-MDs Corporation
MDLG(at)Cloud-MDs(dot)com
http://www.cloud-mds.com
1291 Galleria Drive
Suite 200
Henderson, NV 89014
Stock Traders Talk
Peter J. Nicosia - Director of Marketing
Tel#: 561-228-1692
http://www.stocktraderstalk.com
admin(at)stocktraderstalk(dot)com
Safe Harbor Statement
This press release contains forward-looking statements within the meaning of Section 27A of the Securities Act of 1933 and Section 21E of the Securities Exchange Act of 1934. These forward-looking statements are based on the current plans and expectations of management and are subject to a number of uncertainties and risks that could significantly affect the company's current plans and expectations, as well as future results of operations and financial condition. A more extensive listing of risks and factors that may affect the company's business prospects and cause actual results to differ materially from those described in the forward-looking statements can be found in the reports and other documents filed by the company with the Securities and Exchange Commission. The company undertakes no obligation to publicly update or revise any forward-looking statements, whether as a result of new information, future events or otherwise.