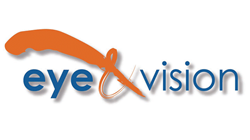 'The addition of this specialized vision testing allows us to better serve our patients and is a great compliment to the dry eye, retinal and corneal specialty services we have offered for many years.'
Richardson, Texas (PRWEB) July 25, 2014
Eye & Vision has announced the celebration of ten years of operations at their office location by expanding a new specialized ocular and vision service opening a first of a kind comprehensive visual electro-physiology clinic.
By acquiring specialized Visual Evoked Potential (VEP) testing equipment and with years of experience in vision problems, patients with vision loss in need of visual electrical potentials studies can now take advantage of the implementation of this specialized vision testing clinic. The new electro physiology clinic expands on the existing specialty clinics and services that include a center of excellence for dry eye and tear disorders, specialized contacts lenses services for corneal diseases and keratoconus, genetic testing for eye diseases including Sjogrens Syndrome and a full service optical.
Eye & Vision is accepting new and scheduling established patients for comprehensive optical, vision and medical services and those patients seeking routine eye care for eyeglasses of contact lenses. Interested patients are encouraged to call or schedule their appointments at the Eye & Vision website.
Eye & Vision has provided comprehensive clinical and optical service at their Renner Medical Business Park location for the past 10 years. Patient appointments are available year-round and the clinic accepts Medicare and Medicaid, most national medical insurances including Blue Cross Blue Shield, United Healthcare, Cigna and Aetna as well as regional insurances including Texas Star, Amerigroup, Parkland HMO and Molina Health. The clinic also accepts vision plans such as EyeMed and VSP.
Flexible scheduling of examinations and late evening appointments are available for specialty services and vision exams. This provides maximum convenience for patients and especially those who require regular visits for chronic conditions such as glaucoma, dry eye and corneal disorders.
Doctor Agustin L. Gonzalez, clinic director of Eye & Vision had this to say about their services:
"The addition of this specialized vision testing allows us to better serve our patients and is a great compliment to the dry eye, retinal and corneal specialty services we have offered for many years. The development of this new specialty clinic is a testament to our commitment and ongoing effort to be the most comprehensive and trusted center for clinical excellence dedicated to vision and eye testing in North Texas."
Doctor Clarissa De Paz, clinic president added:
"Eye & Vision is a family-owned business with over 20 years of experience in providing optical, vision and medical eye care for the patients in the north Texas suburbs of Richardson, Garland, Plano, Allen and Murphy. As part of the celebration of 10 years in our location, we look forward to helping even more patients as our specialty services are expanded. The doctors at Eye and Vision have many loyal patients because we simply strive to provide the highest quality eye care services in an educational, caring and respectful environment. This helps us in providing excellent outcomes, our patients trust us and rely on our expertise for their most complicated eye problems."
Doctor Agustin L. Gonzalez and Doctor Clarissa De Paz are licensed by the Texas Optometry Board, Dr. Gonzalez is Board Certified in Medical Optometry by the American Board Certification in Medical Optometry.
Over the last 20 years, Eye & Vision has become the most trusted and recognize office providing optical, vision and medical services in Richardson and surrounding suburbs in the North Texas area. Patients who are interested in obtaining appointments for specialty or routine service are invited to visit the office located at 3417 Spectrum Blvd, Richardson Texas 75082, call 972-423-3937 or click here to visit the website at http://www.EyeAndVision.net to set up their consultation time and date.