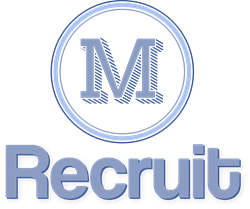 We wanted to do away with a system that hasn't worked for decades. Alex Povereny, CEO, Sands Technologies
New York, NY (PRWEB) July 31, 2014
SandS Technologies, experts in statistical data software, announced today the BETA release of their new automated pre-screening recruiting tool, M-Recruit. The online assessment system primarily serves as a time-saving solution to the complicated pre-screening recruitment process many business professionals regularly face.
Human resource (HR) departments wishing to utilize M-Recruit in BETA stage can contact Sands Technologies to receive personalized assistance to create custom knowledge skills tests to pre-qualify candidates. Companies can post their tests anywhere, from job boards to emails and receive daily statistical reports that use artificial intelligence to score, screen and rank the candidate pool for the recruiter. The customizable technology allows an HR team, teacher, physician, marketing firm or business to create custom information requests that are specific to the company or industry and get specific information that was difficult and expensive to acquire on an automated daily basis until now. The information is sifted and valued statistically according to the greatest needs of the user who implements it.
The BETA system features a variety of options to request information ranging from: open, multiple choice, numeric answers, or programming questions including SQL, Java and C#. M-Recruit is currently the only software that allows companies to test applicant SQL knowledge by writing and executing full SQL queries, designed for finding highly skilled programmers and developers. M-Recruit is patent pending.
Sands Technologies M-Recruit software is now ready for beta testers and early adopters. Beta testers or early adopters who sign up now on Sands Technologies BETA page, will receive two complimentary months of M-Recruit (TM) service (a $650 value). M-Recruit (TM) helps recruiters and companies hire the best candidates quickly; pre-qualifying candidates with customized accuracy. Any size recruiting companies are welcome to apply. Any companies that wish to use the platform for other services as early adopters are also welcome to test the BETA version (with full support) for their purposes.
With the M-Recruit interface, users can complete the questions in the convenience of their own home. The responses are checked automatically within the software, increasing accuracy and minimizing information related time and cost factors.
The statistics and results of the data are housed within the software. The software features a global interface, giving managers the freedom to check the system on their own time and through a variety of devices.
The software is able to locate the best candidates for any open position before the interview process even begins; eliminating thousands of dollars and time spent reviewing resumes within the HR department, according to co-founder Alex Povereny.
"We wanted to create something that would revolutionize the way candidates are recruited and do away with the mailbox overflowing with resumes," said Povereny. "We wanted to do away with a system that hasn't worked for decades. It takes the guesswork out of hiring."
About SandS Technologies
SandS Technologies was founded in order to provide smart and simple solutions in every field. Our commitment to keep our products smart and simple allows us to create great products in a short time to market. As part of our commitment, we design products that can save time and money in different areas to our customers.
Investors please contact Diane Eschenbach at (505) 715-6257