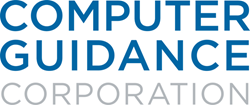 Our recent successes and the positive feedback received about eCMS v.4.0 have confirmed that our product initiatives are rightly aligned with our customers' needs and today's market demands.Jim McFarlane, CEO of the Explorer Software Group
Scottsdale, Arizona (PRWEB) July 24, 2014
Computer Guidance Corporation, a leading developer of ERP software solutions for the construction industry, today announced the successful conclusion of its 31st annual Customer Focus user conference. Customer Focus 2014 was held on July 21 and 22 at The Phoenician Resort & Spa in Scottsdale, Arizona.
Construction and Software Professionals from three continents participated in keynote presentations, over 20 in-depth educational sessions, partner exhibits, on-site individual meetings and a variety of networking opportunities. Jim McFarlane, CEO and Mike Aspinwall, COO of the Explorer Software Group of companies as well as Mike Bihlmeier, President of Computer Guidance Corporation shared their invaluable insight on corporate strategy, recent accomplishments, operational performance, and upcoming product development efforts.
"For the first time, I had the pleasure to meet with a large group of Computer Guidance customers and hear firsthand their valuable insight that will continue to shape our vision and fuel our inspiration." said Jim McFarlane, CEO of the Explorer Software Group. "Our recent successes and the positive feedback received about Computer Guidance's eCMS v.4.0 construction ERP have confirmed that our product strategies and initiatives are rightly aligned with our customers' needs and today's market demands."
In addition to the classroom sessions and best-practices discussions, Computer Guidance debuted the Application Learning Center, an area that provided opportunity for hands-on application training and software functionality demonstrations. The Application Learning Center was led by eCMS application experts dedicated to assisting clients in discovering new, creative ways to use the software and was one of the most popular areas of user conference.
"The entire user conference, including the Application Learning Center, best practices discussions and our Advisory Board meeting emphasized our customer-centric approach to product development and delivery", stated Mike Bihlmeier, President, Computer Guidance Corporation. "Customer Focus 2014 provided a fantastic opportunity for the Computer Guidance team to directly interact with the clients and learn what they need and exactly what they want our software to accomplish for their individual businesses."
About Computer Guidance Corporation
Computer Guidance is the software development expert for construction enterprise resource planning solutions. In business since 1981, Computer Guidance has provided its customers with construction financial and project management applications supported by industry-leading business intelligence and analytics applications and advanced productivity tools. Computer Guidance is a premier Business Partner of IBM Corporation, providing a solid technology foundation for both its cloud-based, hosted and on-premise solutions. Hundreds of commercial contractors have implemented Computer Guidance ERP achieving quantifiable benefits year after year. Many Computer Guidance customers are represented among the Engineering News-Record Top 50, 400 and 600 and the On-Site Top 40. Computer Guidance's construction software expertise has led the Associated General Contractors of America to select Computer Guidance's solutions as the ERP solution of choice for its members. eCMS has also been acknowledged by the CFMA IT Survey, ranking its job cost, accounting and payroll applications as the number one software for commercial contractors. In 2013, Computer Guidance received a silver Contractor's Choice award from Roads & Bridges magazine recognizing eCMS as one of the most widely implemented ERP solutions among its readership.
Computer Guidance Corporation became part of the Explorer Software Group of companies in January 2014. Explorer Software Group is a global software business that is exclusively in Construction with 40,000 users served, in 40 countries and in 6 continents, employing 250 staff. Explorer's core business philosophy is long-term commitment to customer service, coupled with providing the best possible solutions to customers.
For additional information, visit http://www.computerguidance.com or call 888.361.4551.
###
eCMS is a registered trademark of Computer Guidance Corporation - part of the Explorer Software Group of companies.