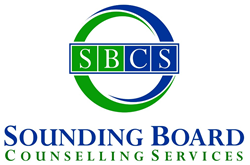 The simple fact is that summer heat impacts behavior.
Toronto, Ontario (PRWEB) July 24, 2014
Whether you live in the United States or Canada, June, July and August are known to have hot temperatures. And hot temperatures are often paired with humidity.
People will commonly attempt to beat the heat with pools, ice-cream, air-conditioning and staying in the good old-fashioned shade. While heatstroke and sunburns have been known as the most common summer concerns, heat can also have a great impact on mood and behavior. People should try and take a step back and look at their actions.
The simple fact is that summer heat impacts behavior. During the summer months, many have difficulty staying motivated for long periods of time. People also have difficulty remaining focused and do not sleep as well at night. In addition, many people claim they do not function well in air-conditioned environments. Summer heat can drain energy, stamina and endurance which lead people to become irritated or even angry over simple matters.
According to Beaumont Hospital Psychiatrist Dr. William Miles, "There is a lot data showing that the heat makes us angry and irritated, crime and suicides go up, but no one really understands why. One theory is that heat stimulates a part of the brain called the hypothalamus. The hypothalamus is hyper-sensitive to external stimuli. We're going to perceive those stimuli as a threat, when normally we would not perceive such stimuli as a threat," he said.
"And, the natural response to a perceive threat is anger. We're hard-wired that way," Miles said.
(http://detroit.cbslocal.com/2011/07/20/doctors-link-anger-to-summer-heat/)
Typically, suicidal behavior and criminal activity are deemed as extreme behavioral outcomes when experiencing summer heat. However, here are some easy reminders to consider that spell H-E-A-T when encountering a blistering hot day:
H - Hydrate. Keep yourself hydrated as much as possible. Make sure to have plenty of liquids on hand. If one waits and drinks only when thirsty, it means by that time the body is already dehydrated.
E – Evaluate. Listen to what your body is telling you. Each body responds to heat differently. Do not try to keep up with your friends or stay in the sun too long if your body is experiencing some serious signs.
A – Anticipate. Check the weather forecast and plan around hot temperatures well in advance. Determine how long you want to be outside. Some extreme days of summer are better spent inside. Bring sunscreen or aloe.
T – Track. Loosely track behaviours. One should keep a mental note on how assertive/aggressive they are with others around them. Behavior can be an indicator if one should move indoors.
Remember HEAT! These simple reminders can help people beat the heat which will result in more manageable behaviours. Enjoy the summer.
Thomson Scarlett is a Psychotherapist who has been treating individuals and couples for the past six years in private practice. Thomson is the founder of Sounding Board Counselling Services which provides affordable counselling for individuals and couples in the Hamilton and Toronto area. Sounding Board therapists use humanistic and cognitive behavioral approaches and address such areas as low self-esteem, depression, anxiety, communication skills and anger management. Visit Sounding Board Counselling Services online at http://www.soundingboardonline.com.