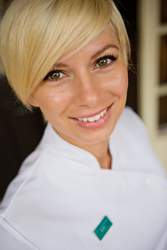 We want to stay an exclusive boutique with an intimate feel, but hope to grow by providing new equipment and the latest trends in technology
Atlanta, GA (PRWEB) August 07, 2014
Focusing on anti-aging, rejuvenating skin treatments, Alethea's clients enjoy individually-customized services and hand-selected product care. She specializes in skin-renewing facials and the latest in cosmetic laser treatments. Additionally, she is a permanent-makeup artist and eyelash stylist, and is a laser-treatment educator.
When asked about the secret to her success, Alethea explained, "Our success is measured by customer satisfaction. The best way to provide customized service to our clients is to ensure that we have the latest in safe technologies and products available to them. Continuing education is paramount to our success. We want the best for our patients."
Because of the successful acquisition of Chastain Wellness Spa, Bella by Alethea Medspa & Boutique will now offer a greater variety of services, including circumference reduction treatments, Viora® skin tightening and body contouring, ZERONA® non-invasive laser body slimming, Smoothshapes® laser fat and cellulite reduction, and full body massages.
With her award-winning aesthetician practice solidly in hand, she is looking at the future of her growing business. "We want to stay an exclusive boutique with an intimate feel, but hope to grow by providing new equipment and the latest trends in technology."
Bella and Chastain Wellness patients are excited about the new expanse of product and service options, and the business has already seen a positive impact as a result of the acquisition. Garnering an unusual 4.9/5.0 customer feedback score on Facebook, and overflowing with positive customer testimonials, Alethea is beloved by clients. One of the many favorable reviews recently said, "I am so grateful for the care that Bella gives me and my 16- year- old daughter. The pampering is divine. I pass 100 spas to get there, but wouldn't go anywhere else."
As a special promotion for new patients, Bella by Alethea is offering 20% off all services and products, and $500 off ZERONA® and Smoothshapes® treatments, now through September 2014. For more information on Bella by Alethea Medspa & Boutique or to schedule your complimentary consultation, call (678) 908-3491, or visit http://www.beautybyalethea.com/.
About Alethea Tinkle
Alethea owns and operates Bella as a Clinical Aesthetician and enjoys providing dramatic, lasting results. Her knowledge and passion for skincare is unparalleled in Atlanta, and she has a loyal following. She is also an educator for nurses and aestheticians pursuing their own medical skincare careers by offering laser, chemical peel, eyelash extension, and Permanent Cosmetics training. Visit Alethea to learn how you too can have the best skin of your life.
Hours of operation: Tuesday – Saturday: 9 a.m. – 7 p.m.; Sunday and Monday: Closed
Media inquiries may be directed to Alethea Tinkle at info@beautybyalethea.com or (678) 908-3491.