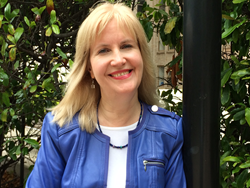 By becoming a signatory to The Code, ITMI and its sister company SilverLining Cruises and Tours, can actively support ECPAT-USA in its mission to eradicate this horrific crime.
San Francisco, Calif. (PRWEB) July 24, 2014
The International Tour Management Institute (ITMI) is the premier training and certification program for tour directors and guides. ITMI is the only tourism school in the world, to have signed the tourism Code of Conduct for the Protection of Children from Exploitation in Travel and Tourism.
"ECPAT-USA would like to congratulate ITMI on becoming a 2014 Top Member of The Code," said Carol Smolenski, Executive Director of ECPAT-USA, the Local Code Representative in the United States. "Their creative approach to implementing The Code in an educational setting demonstrates their strong commitment to child protection."
"We're very proud to announce the International Tour Management Institute as a Top Member of The Code in 2014, in recognition of their rigorous efforts to introduce child protection policy and practice into their work and their commitment to protecting children in tourism," states Andreas Astrup, General Manager of The Code.
ECPAT-USA is the leading anti-trafficking policy organization in the US, and is part of an international network of organizations in over 70 countries, collaborating to end the commercial sexual exploitation of children. ECPAT-USA's mission is to protect every child's basic human right to grow up free from the threat of sexual exploitation and trafficking, and to create a world in which no child is bought, sold, or used for sex.
SilverLining Cruises and Tours, a sister company of ITMI, is also proud to support the work of ECPAT. Through the SilverLining affiliate program a portion of the proceeds from travel bookings are donated to ECPAT. SilverLining's cruises and tours are also designed to create awareness about human trafficking. To learn more, please visit: http://silverliningcruisesandtours.com/partnerships/ecpat
About ITMI:
Since 1976, ITMI has been America's premier training and certification program for professional tour directors, guides and travel staff. For more information contact Annemarie Osborne [email protected] 949.237.2906 or visit http://www.itmisf.com.
About ECPAT-USA:
ECPAT-USA is the leading policy organization in the United States seeking to end the commercial sexual exploitation of children through awareness, advocacy, policy, and legislation. ECPAT-USA is a member of the ECPAT International network, with offices in 73 countries. For more information, visit http://www.ecpatusa.org or contact Michelle Guelbart ECPAT-USA at 718.935.9192 or [email protected]
About The Code
The Code of Conduct for the Protection of Children from Sexual Exploitation in Travel and Tourism (The Code) is an industry-driven corporate responsible tourism initiative that provides awareness, tools and support to tourism companies in order to prevent the sexual exploitation of children. Tourism companies that join The Code agree to take six steps that turn child protection principles into concrete actions that can help keep children safe. Visit http://www.thecode.org
# # #