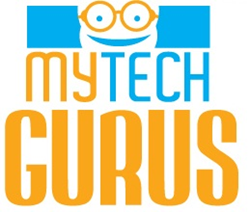 Greenwich, CT (PRWEB) July 28, 2014
With the recent news of Microsoft ending mainstream support for its Windows 7 product, the experts at MyTechGurus.com are offering one year of unlimited tech support for $249.99 for one PC. In January 2015, Microsoft will no longer offer support to this five year old operating system, nor will it update the design or add new features. In response, MyTechGurus.com offers ongoing service and advice for current users to take. (1)
Windows 8 is believed to be a much better operating system, as Windows 7 had many bugs. However, the timing appears to be on a much more rapid pace than is usual for this industry, or this company. By comparison, Windows XP debuted 12 years ago and users only just lost mainstream support in 2009.
What the announcement from Microsoft about the end of mainstream support for Windows 7 means to users is that there will not be any more security patches or performance enhancements. According to Forbes.com published on July 10th, Windows 7 is currently running on "over 50 percent of PCs around the world."
While Microsoft would like its customers to upgrade their systems more frequently, Windows 7 owners are encouraged not to stress about this recent news announcement. The experts at MyTechGurus.com are familiar with this type of situation and offer a complete satisfaction guarantee to their customers. There are over 500 Microsoft Certified Technicians at MyTechGurus.com, a company with over a decade over experience in computer technical support.
Customers needing assistance with these products or services are encouraged to contact them at (888) 587-1775.
About My Tech Gurus:
My Tech Gurus is an independent remote technical support company specializing in technical support, customer support, IT infrastructure management, remote IT services, and data backup and retrieval. My Tech Gurus has more than 500,000 customers, with customer bases in the USA, Canada, the UK and Australia. My Tech Gurus delivery model is based on the principal of taking work to the location where the best talent is available, where it makes the best economic sense, with the best possible service. The management team comprises of investment banking executives, former CIOs of Fortune 500 companies, and IT professionals. For more information, visit http://www.mytechgurus.com.