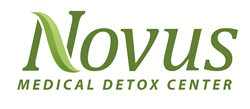 The root of this is an overprescribing of pills and medicines, but loneliness and depression also come into the equation when seniors are looking for a way out of feelings of despondency about their health problems.
New Port Richey, FL (PRWEB) July 28, 2014
Termed by the Michigan Osteopathic Association as "a silent killer," prescription drug abuse causes more fatal overdoses than heroin and cocaine combined, and takes more than 16,500 lives a year. (1) Those who are particularly vulnerable to succumbing to prescription overdose are seniors (65 years of age and up), with many in this age group taking at least seven different medications daily. (2) Conversation regarding this growing epidemic was reawakened in the White House in the midst of July, which is national prescription interaction month. Novus Medical Detox, one of the only Florida-based detox centers serving high-dosage drug abuse patients, expresses concern over the limited education of the effects of prescription drugs which lead to the deaths of so many Americans.
Multiple visits to different doctors (cardiologist, physician, kidney specialist, etc.) are partly to blame for seniors taking so many medications. Some medications prescribed by one doctor may combat the healing effects of a medication which was prescribed by another doctor. This is a likely correlation to the statement made by Duxbury—approximately 15 percent of all emergency room visits are related to medical reactions in seniors. (1)
"We have found that our senior patients are very susceptible to fall into prescription drug abuse due to a number of factors," said Novus Executive Director Kent Runyon. "The root of this is an overprescribing of pills and medicines, but loneliness and depression also come into the equation when seniors are looking for a way out of feelings of despondency about their health problems." However, recent studies suggest that prescription drug abuse is not an issue isolated to seniors; some have gone so far as to label it "a growing national epidemic." (2)
Although the rates of prescription drug abuse—specifically opioids (Vicodin and OxyContin)—are increasing among Americans, the federal government is struggling with ensuring that access to these painkillers is not unreasonably restricted to the 100 million Americans diagnosed with chronic pain. (2) Novus supports the efforts of the federal government on this issue, but maintains that more action is necessary in order to have a significant impact on America's overdosing.
Novus offers the following tips for taking medications:
● Ask for a detailed explanation about the side effects that medications will cause in relation to mitigating one's symptoms.
● Carry a list of the medications you're currently taking, and inquire about chemical reactions or other possible interactions which may occur when they are mixed with a new medication.
● Carefully follow directions; be sure to take all medications in the exact way in which they were prescribed. Turn on a light at night so that you are able to see that you're taking the correct amount.
● If you are being prescribed a scheduled narcotic, ask your doctor what the risks of becoming addicted are, and what to do if this happens.
"Unless action on behalf of the federal government is taken in conjunction with education and preventative and comprehensive counseling, as well as customized rehabilitation programs, America will continue to feed a non-healing wound with these often fatal drugs," says Novus CEO Kent Runyon.
Novus offers the first step in the rehabilitation process, which includes:
● Nutrition and vitamin protocols that greatly reduces the discomfort from withdrawal pain;
● Herbs and medicines based on each patient's metabolic needs; and
● Specially formulated IVs that ensure hydration and replenishment of the patient's amino acids.
Runyon stresses the importance of these programs, due to the fact that a simple and abrupt discontinuation of drugs is highly discouraged as this approach is dangerous—it can lead to seizures or even death of the patient. This cautious and holistic approach has led to Novus' completion rate of over 90 percent.
Runyon advises those who are dependent on any abusive substance(s) to seek out safe, medically-supervised detox programs, and to use those with integrated medicine that allows the detox process to be as comfortable as possible.
For more information on Novus Medical Detox's addiction and detox programs, visit http://www.NovusDetox.com.
About Novus Medical Detox Center:
Novus Medical Detox Center offers safe, effective alcohol and drug treatment programs in a home-like residential setting. Located on 3.25 tree-lined acres in New Port Richey, Fla., Novus is licensed by the Florida Department of Children and Families as an inpatient medical detox facility. Novus is known for minimizing the discomfort of withdrawal from prescription medication, drugs or alcohol by creating a customized detox program for each patient, incorporating medication, natural supplements and fluid replenishment—putting the dignity and humanity back into drug detoxification. Patients have 24/7 medical supervision, including round-the-clock nursing care and access to a withdrawal specialist, and enjoy comfortable private or shared rooms with a telephone, cable television, and high-speed Internet access. For more information, visit http://www.novusdetox.com.
1. "Yeshiva World News." The Yeshiva World Federal Views Diverge on Proper Use of Painkillers. Frum Jewish News. N.p., 10 June 2014. Web. 29 June 2014.
2. Feature, Gina Shaw, WebMD. "Prescription Drug Interaction Problems." WebMD. WebMD, n.d. Web. 29 June 2014.