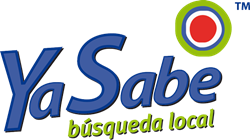 We evolved from providing specialized content for Hispanics to providing a tailored mobile experience for our audience
Herndon, VA (PRWEB) July 28, 2014
YaSabe, the largest provider of location-based information for US Hispanics, has deployed bilingual community guides for cities across the US. The new interactive city guides are mobile-friendly bulletin boards for people to find and discover information about local businesses, coupons and deals, and classified ads. Users can search and browse in Spanish or English and share information with others in the community by posting questions, comments, pictures, and their own classified ads – all in one unified interactive environment.
"We evolved from providing specialized content for Hispanics to providing a tailored mobile experience for our audience," explains Fernando Fernandez, Director of Technology, of the new pin-board interface at YaSabe. "There is an API available so that media partners can use the platform to integrate content and provide advertisers with the ability to reach a super-premium audience online."
Using a responsive design, the new version of YaSabe is built around a grid view of search results and dynamic newsfeeds with recommendations and social interactions from YaSabe users nearby. The design and functionality of the new site was influenced greatly by millions of queries and interactions with users that come to YaSabe to ask questions and look for local information. For example, the new YaSabe is mobile-centric, which accounts for more than 70% of its existing traffic. YaSabe specializes in providing the culturally relevant content Hispanics are searching online, including local information for food & dining, health & wellness, legal and professional services, retail, and automotive.
The new site is available now at YaSabe.com from your mobile and desktop.
About YaSabe
YaSabe is America's largest provider of location-based information for US Hispanics. The company has connected millions of users to local businesses, coupons and deals and to classified ads for cars and for jobs. YaSabe develops specialized and relevant content for US Hispanics, and has built a technology platform to crawl, aggregate, translate and curate culturally relevant local information that Hispanics need. The company offers bilingual information on local businesses, coupons and classified ads, and makes it available online, optimized for mobile devices. For content and media partners, YaSabe provides its technology platform as well as measurable digital marketing products and services to help local businesses and national brands reach US Hispanic audiences online. Visit us at YaSabe.com