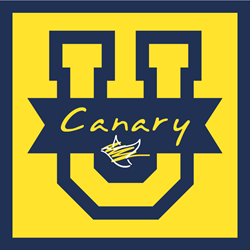 "Canary U is just one of the many ways that we are trying to give the customer a better overall experience." - Ed Stern, Vice President of Canary Labs
Martinsburg, PA (PRWEB) August 13, 2014
Software companies all over the country are looking for ways to better educate their customers on how to use their programs. Canary Labs has found a solution to that problem. To better help clients understand hard to explain tasks, Canary Labs is in the process of creating a video series called Canary U. This help series is meant to be a useful tool for companies to be able to see and know how to implement different features within Canary Labs products.
Ed Stern, Vice President of Canary Labs, said that, "Canary U is just one of the many ways that we are trying to give the customer a better overall experience." Having a great customer experience and providing for the customer's needs is a focus that is highly pursued in Canary Labs, and the launch of this video series is yet another example of that.
The current software that is being highlighted in this series is the AxiomTrend, which is the newest addition to the line of Canary Labs products. More videos are being added each week to add to the customers knowledge and get the most use from Canary Labs software.
With over 25 years experience, Canary Labs is focused on creating quality products that produce quality results and cater to a variety of industries. Canary Labs software has provided solutions to over 600 organizations in 26 countries. The solutions that that Canary Labs offers help to produce more confident and informed decisions that give companies the advantage that they are looking for.
To find out more visit the Canary Labs website at http://www.canarylabs.com or call at 814-793-3677.