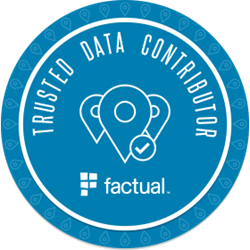 Only 13 companies had what it takes to make Factual's Trusted Data Contributor Program. Michaels Wilder, Inc. is one of those companies and is proud be part of the program.
Phoenix, AZ (PRWEB) July 25, 2014
Michaels Wilder, Inc. is one of only 13 companies on the planet that had what it takes to join Factual's Trusted Data Contributor Program. Here's why Michaels Wilder made their list.
Factual is a data company that helps developers, publishers, and advertisers build more relevant and personalized mobile experiences using the context of location.
And for those of you who are not IT professionals: Factual is a company that relies on having accurate data to make interactions with mobile devices more personal, more relevant, and more engaging.
As you might imagine, for Factual having accurate data isn't just important, it's critical. That's why Factual created their Trusted Data Contributor Program. And that's why Michaels Wilder was 1 of 13 organizations worldwide to make their list. Accuracy and integrity are two things that have driven everything Michaels Wilder has done from day one. The Michaels Wilder maniacal approach to delivering local listing management services that are best-in-class is one of the reasons why some of the biggest names in business count on this agency year after year.
While developers can still contribute to Factual through their API (Application Programming Interface), they're asking all business- and brand-owners to submit data through a Trusted Data Contributor of their choice. Contact Michaels Wilder and learn about their local listing management and other digital services.
Michaels Wilder, Inc., 7773 W Golden Lane, Peoria, AZ 85345