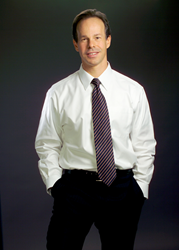 ...lawyers have to better understand brain injury. People with brain injury deserve help, understanding and patience.
Farmington Hills, MI (PRWEB) July 28, 2014
Traumatic brain injury from car accidents is often difficult for lawyers to prove, as many people with brain injury appear "normal." Yet they have a multitude of serious symptoms that can evolve and worsen over time, says attorney Steven M. Gursten, of Farmington Hills-based Michigan Auto Law.
But it's important for injury lawyers to understand how to litigate traumatic brain injury (TBI), as people with brain injuries are in great need of help, he said.
Gursten will be speaking about traumatic brain injury litigation today, during the 2014 American Association for Justice (AAJ) Annual Convention in Baltimore, Maryland. His presentation is called "Mild Traumatic Brain Injury in Motor Vehicle Crash Cases - How to Identify and Prove Mild TBI to Adjusters and Juries."
He will cover the challenges attorneys face proving traumatic brain injury (TBI) to cynical insurance claims adjusters and juries. More importantly, Gursten will tackle how attorneys can overcome such challenges to recover fair legal compensation for their clients.
Gursten is an executive board member of the AAJ Traumatic Brain Injury Litigation Group. In this capacity, he speaks on brain injury cases to attorneys throughout the country.
"In the legal field, my presentations on brain injury often focus on why attorneys should fight for accident victims with brain injury. Too many lawyers reject TBI lawsuits, because they're more difficult – and more expensive – to litigate than other more cut-and-dry areas of personal injury litigation." Gursten said.
"People with brain injury deserve help, understanding and patience. And they require that attorneys work harder to learn and comprehend the current medicine, new testing and science," Gursten said. "It's imperative for attorneys to develop the critical litigation skills to represent brain injury victims properly."
The AAJ convention runs July 26-29 in Baltimore, Maryland, where accomplished trial lawyers and legal experts and jury consultants from around the country will discuss the latest developments in trial advocacy and in specialized areas of law like brain injury and trucking.
In addition, attorney Thomas James of Michigan Auto Law will be teaching injury attorneys what to do when their truck accident cases are moved to federal court. James will share practice tips on what to do once a case is removed and can't get back to state court. He will also cover truck accident case litigation tips from intake to settlement or verdict, as well as how to promote safety on the roads while maximizing the client's award.
The American Association for Justice is the nation's largest association of advocates serving the needs of personal injury victims, with more than 50,000 lawyer members. Michigan Auto Law has been a long-standing member, contributor and lecturer to the organization.
About Michigan Auto Law: Michigan Auto Law has 17 lawyers exclusively handling automobile accident and No-Fault insurance litigation throughout the state. The law firm has received the top-reported jury verdict or injury settlement for a car or truck accident victim for the past 15 consecutive years, according to published reports by Michigan Lawyers Weekly. Michigan Auto Law has offices in Farmington Hills, Sterling Heights, Detroit, Grand Rapids and Ann Arbor. For more information, call (800) 777-0028.
About Steven M. Gursten: Steven Gursten is recognized as one of the nation's top attorneys handling serious auto accident injury and wrongful death cases. Steve is an active leader in many organizations, including President of the Motor Vehicle Trial Lawyers Association and Past Chair of the American Association for Justice Truck Accident Litigation Group. He has been named a Michigan Lawyers Weekly Lawyer of the Year. Steve is also listed in Best Lawyers in America and is named one of the Top 100 Lawyers in Michigan by Super Lawyers. Steve frequently lectures at legal seminars throughout the country on topics such as trial advocacy, Michigan No-Fault law, traumatic brain injury and maximizing settlements.