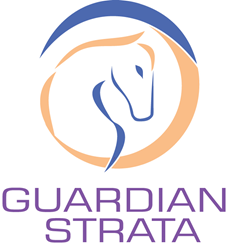 Ossie Pisanu, Guardian Strata Founder, also won the coveted Industry Leader of the Year award, against highly respected Industry peers, in recognition for outstanding contribution to the Strata Manager Industry through technology and process automation
(PRWEB) July 24, 2014
At the Strata Community Australia awards Guardian Strata wins the Strata Manager https://www.youtube.com/watch?v=7NV_0TUC9Ak Company of the Year award – Small Business in a keenly contested category involving 5 finalists.
Guardian Strata were recognized as being the first Strata Manager company in the Strata industry to achieve IS09001 Quality certification from SAI Global and by doing so seeks to raise the level of professionalism in the Industry to a new level.
Ossie Pisanu, the founder of Guardian Strata, also won the coveted Industry Leader of the Year award, against highly respected Industry peers, in recognition for outstanding contribution to the Strata Manager Industry through technology and process automation.
Guardian Strata works with its clients to maintain a realistic level of levies in order protect their Strata apartment resale values, utilising the latest technologies.
As a member of Strata Community Australia, Guardian Strata stands behind its products and services, which come with a 100% satisfaction guarantee commitment.
Corporate transparency for Guardian Strata clients includes detailed financial statements, bank statements and scanned invoices provided online, on a monthly basis along with updates of Strata manager https://www.youtube.com/watch?v=7NV_0TUC9Ak work requests on a real time basis.
To find out how you can protect your real estate Strata assets, please visit Guardian Strata at http://www.GuardianStrata.com.au