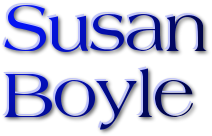 New York, NY (PRWEB) July 24, 2014
For the first time in her career, Susan Boyle will be touring across the United States. The Scottish singer first became a known musical commodity after appearing on the British television reality show, Britain's Got Talent. Her first song on the show was "I Dreamed a Dream," from Les Misérables and the rest has been history. She has released five studio albums since her time on the reality show in 2009 and now feels she is confident enough to perform in front of her American fans. The tour will kick off on October 8 at the Balboa Theatre and will run for 21 dates through Nov. 5 at the Van Wezel Performing Arts Hall in Sarasota, Florida.
Susan Boyle's 2014 Concert Schedule:
10/8/14
Susan Boyle Tickets, San Diego, CA Balboa Theatre
Wednesday, October 8, 2014
10/9/14
Susan Boyle Tickets, Santa Barbara, CA Arlington Theatre
Thursday, October 9, 2014
10/11/14
Susan Boyle Tickets, San Francisco, CA Orpheum Theatre - San Francisco
Saturday, October 11, 2014
10/12/14
Susan Boyle Tickets, Sacramento, CA Sacramento Community Center Theater
Sunday, October 12, 2014
10/16/14
Susan Boyle Tickets, Costa Mesa, CA Segerstrom Center For The Arts - Segerstrom Hall
Thursday, October 16, 2014
10/17/14
Susan Boyle Tickets, Phoenix, AZ Orpheum Theatre - Phoenix
Friday, October 17, 2014
10/19/14
Susan Boyle Tickets, Midland, TX Wagner Noel Performing Arts Center
Sunday, October 19, 2014
10/20/14
Susan Boyle Tickets, Fort Worth, TX Bass Performance Hall
Monday, October 20, 2014
10/21/14
Susan Boyle Tickets, San Antonio, TX Tobin Center for the Performing Arts
Tuesday, October 21, 2014
10/23/14
Susan Boyle Tickets, Kansas City, MO Arvest Bank Theatre at The Midland (formerly The Midland By AMC)
Thursday, October 23, 2014
10/24/14
Susan Boyle Tickets, Louisville, KY Kentucky Center - Whitney Hall
Friday, October 24, 2014
10/26/14
Susan Boyle Tickets, Atlanta, GA Atlanta Symphony Hall
Sunday, October 26, 2014
10/27/14
Susan Boyle Tickets, Greenville, SC The Peace Center - SC
Monday, October 27, 2014
10/29/14
Susan Boyle Tickets, Durham, NC Durham Performing Arts Center
Wednesday, October 29, 2014
10/30/14
Susan Boyle Tickets, North Charleston, SC North Charleston Performing Arts Center
Thursday, October 30, 2014
11/2/14
Susan Boyle Tickets, Melbourne, FL King Center For The Performing Arts
Sunday, November 2, 2014
11/3/14
Susan Boyle Tickets, Fort Lauderdale, FL Au-Rene Theater - Broward Ctr For The Perf Arts
Monday, November 3, 2014
11/5/14
Susan Boyle Tickets, Sarasota, FL Van Wezel Performing Arts Hall
Wednesday, November 5, 2014
11/6/14
Susan Boyle Tickets, Jacksonville, FL Times Union Ctr Perf Arts Moran Theater
Thursday, November 6, 2014
12/7/14
Susan Boyle Tickets, San Jose, CA San Jose Center For The Performing Arts
Sunday, December 7, 2014
The 53-year-old singer said in an interview with USA Today that she didn't feel comfortable or ready to perform in the United States, but feels ready now and "can't wait." She called the tour a "thank you" to her fans that have helped her gain more than 14 million record sales around the world. Things haven't been easy for the popular artist as she was diagnosed with Asperger's Syndrome last year, but now says she has never felt better and is excited to get going.
Fans of Boyle will want to hear many of the songs off her first five albums, as well as the music in her soon-to-be-release sixth album which she says is done in a "jazz blues direction." In particular, fans will want to hear songs like "Wild Horses," "Perfect Day," "Enjoy the Silence," and of course "I Dreamed a Dream." These songs are some of her most known and popular singles.
Boyle's popularity is worldwide. Her debut album was released in 2009 and has sold more than 10 million copies. The album sold more than four million copies in the United States, earning platinum certification four times by the Recording Industry Association of America. The Gift, her 2010 release sold more than seven million copies around the world and while her subsequent albums have decreased in sales, but she remains a role model for fans of all ages.
Among the venues that Boyle will take her show to in the United States include Atlanta Symphony Hall in Atlanta, Georgia; San Jose Center in San Jose, California; Community Center Theatre in Sacramento, California; Durham Performing Arts Center in Durham, North Carolina; and King Center in Melbourne, Florida.
About Dazzling Deals Tickets:
Dazzling Deals Tickets has been in business since 2007 and this trusted ticket site provides tickets to sold out concerts and events worldwide at discounted prices. Dazzling Deals Tickets also has Susan Boyle tickets for all upcoming concert dates along with cheap concert tickets for every imaginable event worldwide. Add promo/coupon code CHEAP for added savings on any ticket order.
Note: Dazzling Deals Tickets is not associated with any of the artists or venues mentioned in this release. The names that are used in this release are purely for descriptive purposes. We are not affiliated with or do we endorse any artists or venues in this release.