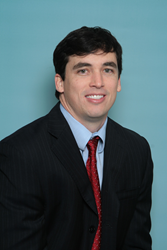 Sean McKay says, 'I want to personally thank everyone who attended our July 25th webinar. It is great to share this information with you.'
Atlanta, GA (PRWEB) July 26, 2014
American IRAs webinar "Growing Your Retirement Account with Real Estate" is seeing an increase in attendance each month. It seems the word is getting out about the tax-free/tax-deferred advantages of Self-Directed IRA s and more people are looking for opportunities to learn about it. Sean McKay says, "I want to personally thank everyone who attended our July 25th webinar. It is great to share this information with you."
Webinar attendees learned about the wealth of investment opportunities they can make within their Self-Directed IRA including: real estate, private lending, precious metals such as gold/silver/platinum, partnerships, LLCs, tax liens, private companies, and more.
Another critical point covered in this webinar are the things that every investor must avoid when using a Self-Directed IRA. The list was covered in a clear concise fashion by American IRA Senior Vice President, Sean McKay. While Sean emphasized the importance of avoiding these prohibited transactions, Sean also shared that the list is actually quite short and that, outside of the list of prohibited assets, investors can invest in whatever they want within their IRA.
Sean also explained throughout the webinar that not only are the investment options vast but they are also tax-free/tax-deferred depending upon the type of retirement account an individual has. Depending on a person's tax bracket, this could be a savings of up to 40%.
The webinar also delved into case studies with very specific examples of deals within an IRA. Sean explained them well bringing in Sean's experience as both an investor and an IRA expert.
Thanks to all who attended.
For those that missed the webinar, American IRA will be featuring another "Growing Your Retirement Account with Real Estate" webinar in August. Click here to view the American IRA events page.
About American IRA, LLC:
Click here to claim one of our 7 Self-Directed IRA guide(s).
American IRA is committed to providing every client with gold-level service, regardless of account size. Experience their expertise through their certified IRA services professionals. Enjoy the value with one low annual fee of $285 with unlimited assets and unlimited account values. American IRA clients love the benefit of no charge for "All Cash" accounts. The performance of the American IRA staff is unmatched, with quick and efficient processing within 48 hours.
American IRA services thousands of clients and has over $300 million in assets under administration.
American IRA was built by investors for investors, and brings their successful investment experience to the table, providing excellent educational material showing the public that their Self-Directed IRA account can invest in a variety of assets such as real estate, private lending, limited liability companies, precious metals and much more.
American IRA is conveniently located in Asheville, NC and Charlotte, NC, and serves clients nationwide.