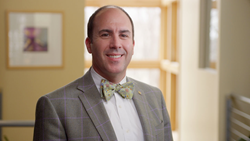 I want to provide the best I can for the citizens of Iowa.
Des Moines, IA (PRWEB) July 24, 2014
Members of the Iowa State Board of Health voted unanimously to keep Michael Wolnerman, RPh, CCIM, Senior Associate of Sales at OutcomesMTM, as their Chairperson. Wolnerman said he is honored that the Governor appointed him to the Board and that his peers chose to keep him in this leadership position.
"I want to provide the best I can for the citizens of Iowa," Wolnerman said. "As a pharmacist, I believe I am uniquely positioned to provide a special insight to concerns and issues related to the health of my fellow Iowans."
The Board of Health serves as a key advisor on public health polices to the Governor's office and supervises rules and regulations related to public health.
About the Iowa State Board of Health
The Iowa State Board of Health is the policy-making body for the Iowa Department of Public Health. It has the powers and duties to adopt, promulgate, amend and repeal rules and regulations and advises or makes recommendations to the governor, General Assembly and the director of Public Health on public health, hygiene and sanitation. Under the leadership of the director, the Iowa Department of Public Health exercises general supervision of the state's public health; promotes public hygiene and sanitation; and, unless otherwise provided, enforces laws on public health. The department's programs are conducted through five major divisions and the executive staff director.
About OutcomesMTM™
OutcomesMTM leverages local relationships among pharmacists, patients and prescribers to advance the Face-to-Face Difference® in Medication Therapy Management (MTM). OutcomesMTM connects Medicare, Medicaid, commercial health plans, employers and other healthcare payors with a national network of 90,000 local chain, independent, consultant and health system pharmacy providers.