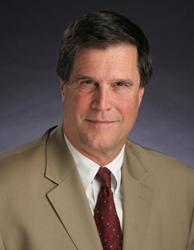 Real Property not owned by a trust will not avoid probate.
Irvine, CA (PRWEB) July 25, 2014
Many Californians prepare their own trusts with the help of internet websites or paralegals in order to save money and avoid probate. Unfortunately, often overlooked is ownership change of real estate into the trust. Deed and Record is a Company created to fund California real property into trusts for owners who do not have an attorney.
Real property not owned by a trust will not avoid probate. Real property change in ownership is by deed from the owner to the owner's trust. The deed must then be recorded with the county recorder. A recorded deed is the key to avoiding probate.
A deed is an 8 ½ inch by 12 inch piece of paper. The deed must be prepared in a format mandated by California law. The deed must provide a legal description sufficient to uniquely identify the property. Additional information required is a mailing address for property tax statements and assigned parcel number.
The information needed to prepare a deed is address of the property, name of the trustees, plus the name, date and mailing address of the trust. Deed and Record prepares the deed and Preliminary Change of Ownership Report ("PCOR"). The PCOR informs the county assessor the ownership change is to a revocable trust that may be revoked by the transferor. There is no increase in the assessment base for property tax due to funding of a revocable trust.
Most trusts are revocable. Irrevocable trusts are used in advanced estate planning for estate tax planning, irrevocable life insurance trusts and dynasty trusts. It is very unusual for an irrevocable trust to not be prepared by an attorney.
The Company prepares documents and emails the documents to clients. The clients then sign and return the original documents by mail to the Company. The signatures on the deed must also be notarized. Finally, the Company records the deed with the County and returns the recorded deed to the client. The trust is now funded and the real property will avoid probate.
This press release is provided Mark W. Bidwell, an attorney licensed by the State of California. Office is located at 18831 Von Karman Avenue, Suite 270, Irvine, California 92612. Phone is 949-474-0961. Email is Mark(at)DeedAndRecord(dot)com. For more information, go to http://www.DeedAndRecord.com.