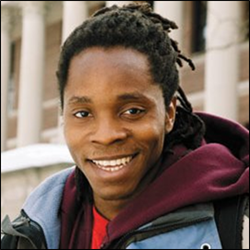 CT speakers will present on numerous topics that range from online and blended learning to website design and management for universities.
Boston, MA (PRWEB) July 25, 2014
Every year, Campus Technology (CT), one of the nation's leading higher-ed tech conferences, gives attendees the unique opportunity to connect with some of the most influential minds in the industry. At CT 2014, thought leaders will discuss innovative technologies that are transforming their field. The conference will allow attendees to experience these educational leaders in settings ranging from one-on-one talks to large presentations.
"My favorite thing about presenting at CT is the speaker-attendee interaction," stated Ronald Danielson, Vice Provost for Information Services and CIO at Santa Clara University. "Attendees are immersed in technology applications in higher education. There's a tremendous amount of expertise and experience that really enlivens discussion."
CT speakers will present on numerous topics that range from online and blended learning to website design and management for universities. CT takes these intriguing topics and allows presenters and attendees to collaborate and discuss matters greatly affecting the ed-tech industry, such as big data, leadership in technology and reinventing education.
"Campus Technology allows higher-ed tech professionals to network with presenters like me as well as colleagues at other institutions," said Thomas Hoover, Associate Vice Chancellor and Chief Information Officer at the University of Tennessee at Chattanooga (UTC). "The ability to network and share best practices among institutions across the world is what makes working in higher education so much fun."
Along with a variety of sessions offered at CT, including breakout sessions, poster sessions and networking discussion roundtables, there will be four prestigious keynote speakers.
CT's Tuesday opening keynote, Freeman A Hrabowski, III, is the University of Maryland, Baltimore County President, and was named one of the U.S. News & World Report's "America's Best Leaders" in 2008, TIME Magazine's "America's 10 Best College Presidents" in 2009 and "100 Most Influential People in the World" in 2012. CT's Thursday closing keynote is David Sengeh, Biomechatronics Researcher at the MIT Media Lab. Sengeh is on Forbes' "30 Under 30 in Technology" list for 2013, the 2014 TED Fellow and the winner of the Lemelson-MIT Collegiate Student Prize, among many other awards. The Wednesday Innovator keynote is Anant Agarwal, CEO of edX. Agarwal is also an MIT professor, online educator and entrepreneur. Scientific American selected Agarwal's work on organic computing as one of 10 "World-Changing Ideas" in 2011. He was named one of "Forbes' Top 15 Education Innovators" in 2012. The Monday luncheon keynote is Stephen J. Laster, Chief Digital Officer at McGraw-Hill Education. Laster is a seasoned technologist, business leader, product strategist and digital learning designer and educator.
For more information on CT, visit http://www.campustechnology.com/summer. Join the conversation by following the conference on Twitter (@CT_Events) and using and searching the hashtag (#CampusTech). For even more CT Summer updates, "like" Campus Technology Events on Facebook and join the Campus Technology Events LinkedIn group.
###
About Campus Technology
Campus Technology is one of higher education's top information sources, delivering valuable information via a monthly magazine, website, newsletters, webinars, online tools and in-person events. It's the go-to resource for campus professionals, providing in-depth coverage on the technologies and implementations influencing colleges and universities across the nation. It provides valuable how-to content, best practices, industry trends, expert advice and insightful articles to help administrators, campus executives, technologists and educators plan, develop and successfully launch effective IT initiatives. Its conferences showcase expert speakers, thought leaders and technology solution experts exchanging ideas on the latest technological innovations in use on campuses worldwide ̶ offering campus technology professionals opportunities to collaborate, network and gain valuable information that helps them succeed.
About 1105 Media, Inc.
1105 Media, Inc. provides integrated business-to-business information and media to qualified professionals in the public, academic and private sectors focusing on technology, products, policy, regulation and news delivered through an assortment of media, including print and online magazines, journals and newsletters; seminars, conferences, executive summits and trade shows; training and courseware; and Web-based services. The markets served by these offerings include Government, Education, Network & Enterprise Computing, Business Intelligence, Office Equipment, Industrial Health & Safety, Compliance, Security, Environmental Protection, Water & Wastewater and Home Medical Equipment.
1105 Media is based in Chatsworth, Calif., with primary offices throughout the U.S. and more than 350 employees. The company was formed in April 2006 by Nautic Partners LLC, Alta Communications and President and CEO Neal Vitale.
Note: Media representatives interested in attending and covering Campus Technology Summer 2014 must register onsite at the Creative Solutions/Media counter at Registration located in the Marathon Lobby next to the Exhibit Hall entrance. Media representatives are required to register and will not be admitted into any Campus Technology venues without a badge issued by Campus Technology staff. There is no cost for media registration. Visit http://www.cteventspress.com for more media information and resources.