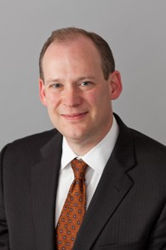 The Abrahams Law Firm handled a trust petition for my family after my father suddenly passed. Adam handled the case with the honesty and sensitivity needed to help my family get through a very tough time.
Washington DC (PRWEB) July 25, 2014
The Abrahams Law Firm in Silver Spring, Maryland announced their new website to better connect with their customers and to show more about their services online. Clients can now visit their website at http://adamabrahamslaw.com/ and view their services and testimonials from long time clients as proof of the firm's excellent service.
The Abrahams Law Firm in Silver Spring, Maryland concentrates its practice in the areas of Tax Controversy and Tax Planning, Estate Planning, Probate Estates and Contracts. Adam L. Abrahams, in addition to a law degree, has an Advanced Degree in Taxation from the Georgetown University Law Center. He is a Maryland tax attorney and an estate attorney in Maryland.
Adam Abrahams is a graduate of Georgetown University Law Center in Washington, D.C., where he received an LL.M in taxation. Adam has over 14 years of substantive legal experience in the areas of taxation, commercial litigation, corporate, probate, real estate law and title insurance. Prior to receiving his LL.M., Adam was National Commercial and Underwriting Counsel for a national title insurance (Fortune 300) company, routinely closing multi-million dollar commercial real estate transactions.
The firm helps clients meet their legal and tax planning goals and objectives in the areas of business tax planning, entity formation, wealth preservation, protection of assets and estate planning. The firm also counsels clients who have been contacted by the IRS regarding an audit or dispute of a tax return or a tax assessment.
The Abrahams Law Firm represents individuals and businesses in Maryland, the District of Columbia and Ohio. For more information please contact the Abrahams Law Firm at (202) 360-1614.