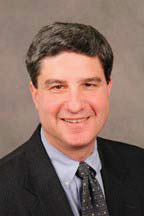 "We are honored to count Scott among our advisors," said elmspring CEO Thomas Bretz.
Chicago, IL (PRWEB) July 28, 2014
The seed-stage technology accelerator, elmspring, is proud to announce the addition of Scott Brandwein to their Board of Advisors. Brandwein is an Executive Vice President at CBRE Group, Inc. with 35 years of leadership experience in commercial real estate.
Since beginning his career with Frain Camins & Swartchild in 1979, Brandwein has been personally involved in more than 2,000 commercial real estate projects, over 150 consulting engagements, and numerous development projects.
"We are honored to count Scott among our advisors," said elmspring CEO Thomas Bretz. "Our goal is to make elmspring the nation's premier tech accelerator serving Real Estate and related fields. A critical component of meeting that goal is to assemble a world-class team of advisors who can guide our start-ups to success. To say Scott fits the bill would be an understatement."
Brandwein joins a team of thought leaders providing entrepreneurship education and advocacy to participants in the elmspring accelerator: Venture capitalist Bob Geras; Marketing leader Bill Haljun; Real Estate strategist and NAWBO Chicago president Emily Smith; and Elliot Richardson, Founder and CEO of the Small Business Advocacy Council.
Brandwein's considerable experience includes tenant representation; office, industrial and retail development; brokerage, research, consulting and leasing. Bretz continues, "Scott will be able to give our start-ups a deep look into many facets of the real estate business that can only be understood with his decades of experience. Our job is to help tech start-ups bring their ideas to market, and advisors like Scott help us find both holes and opportunities in our business models."
The elmspring accelerator serves selected tech start-ups through a fast-tracked three month business program. In addition to privileged access to advisors like Brandwein, the participants receive seed funding, access to a large group of professional mentors, high-tech office space, and marketing, business and administrative support.
Candidate companies, mentors, and investors looking for more information about the elmspring accelerator should contact Colleen O'Toole, Executive Director, at cotoole@elmspringchicago.com.