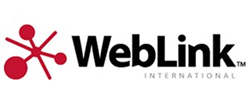 Indianapolis, IN (PRWEB) July 28, 2014
An association's website is the most important element for interacting with current and potential members, so it's imperative that it operates effectively and efficiently. There is a wealth of data that Google provides to maintain and enhance a website – but it's important to know how to find it.
In this quick 30 minute website audit, Benji Craig, senior website designer at WebLink International, will provide 10 simple tips for using Google, and it various tools, to better understand what information they maintain on an association's website, and how to use that information advantageously. We'll show how to leverage this information to make improvements, increase traffic and to bring more value to you and your members.
In this webinar you'll learn:

A brief understanding of how Google works and why that's important
How Google reads your website content and what they think is most valuable
How to use Google tools to find out what content you should be building on your website
Why your brand isn't as important to your website success as you think
During the webinar, attendees will gain a better understanding of how to audit their website and have the opportunity to ask follow-up questions. Additionally, a free copy of the presentation slide deck and recording will be sent to all attendees.
Don't miss it - reserve your spot now.
Date: Wednesday, August 6th
Time: 2:00-3:00 p.m. Eastern Time
About WebLink International
Founded in 1996, WebLink International is the provider of WebLink Connect, the insightful, innovative and easy-to-use association management software. Backed by dedicated customer support and unparalleled industry expertise, WebLink empowers hundreds of trade and professional associations and more than 500,000 small and medium businesses to help them acquire and retain more customers. WebLink International is headquartered in Indianapolis, Indiana. For the latest, follow @WebLink on Twitter, follow WebLink International on LinkedIn or visit weblinkinternational.com.