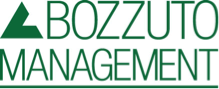 The Halstead, a high-rise apartment community managed by Bozzuto Management Company, has been re-named The Guilford.
Greenbelt, MD (PRWEB) July 24, 2014
Bozzuto Management Company, a subsidiary of The Bozzuto Group, a Greenbelt, Maryland-based real estate services company, today announced that 14-story high-rise apartment community The Halstead has been re-named The Guilford. Located at 3900 North Charles Street in Guilford, Baltimore City, and just a few short blocks from the historic campus of Johns Hopkins University and minutes from downtown Baltimore, The Guilford adds every modern comfort and convenience to an area rich in tradition.
The Guilford lies on the JHU Blue Jay shuttle line, offering easy access to campus, as well as local grocery stores, shopping and cultural destinations, and the Baltimore Light Rail. Students will enjoy the monthly social events, movie theatre, yoga studio, and gaming area. With a controlled-access entrance and 24-hour front desk concierge and security staff, both parents and students will enjoy a sense of safety and security. The property is served by broadband Wi-Fi, ensuring access to the Internet throughout the common areas and lobby.
The Guilford is proud of its many recommendations on resident-reviewed apartment rating websites. A friendly, professional staff provides the highest level of service to residents, including a 24-hour emergency maintenance guarantee and "Away from Home" services. With award-winning residential services by Bozzuto, The Guilford is uniquely positioned as one of the finest communities for college students looking for resort-style amenities and convenient, affordable living.
The recently renovated building now includes three-bedroom, one-bath and three-bedroom, two-bath apartments; new kitchen flooring, cabinets, counters, and appliances; freshly painted hallways with new carpet. The beautiful grounds feature courtyards, grills and gardening plots. Each of the 234 apartment homes include oversized, light-filled windows, wood floors and beautiful views. The Guilford also features an elegant lobby; rooftop pool; new student lounge with Wi-Fi, billiards and game tables; a 3,000-square-foot fitness center; a theatre with 96" projection screen; and a cozy library.
The leasing office is located at 3900 North Charles Street, Baltimore, MD. For more information or to schedule a tour, call 877-617-3622 or visit http://www.theguilfordapts.com.
About The Bozzuto Group
Headquartered in the Washington, D.C. area, The Bozzuto Group is a diversified residential real estate company consisting of six integrated companies – Acquisitions, Construction, Development, Homebuilding, Land Development and Property Management – that together provide a broad range of real estate services throughout the Mid-Atlantic and Northeast. The company is committed to providing quality housing for individuals of all income levels, producing everything from luxury homes and apartments to affordable housing solutions.
Throughout The Bozzuto Group's 26-year history, the company has developed, acquired and built more than 35,000 homes and apartments and currently manages approximately 36,000 apartment units spread along the Atlantic Coast between northern Virginia and Boston. The firm and its principals have been honored with numerous industry awards and accolades, including having been recognized by the NAHB as the nation's premier apartment development company, and twice as management company of the year. For more information, please visit http://www.bozzuto.com.