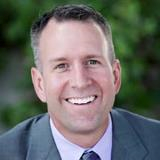 Getting back into school shouldn't be a financial burden for parents
Las Vegas, Nv (PRWEB) July 26, 2014
Dr. Jeffery Hadley, D.D.S. and his dental staff are accustomed to giving kids healthy smiles. But now, those kids will be smiling for a different reason. Dr. Hadley's practice announced today that it will be adopting George Harrison Elementary School in Las Vegas, and helping to provide students with school supplies for the upcoming 2014-2015 school year.
"We're so excited to be able to give back to the community in this way," said Dr. Hadley, who has been practicing dentistry in the area for 8 years. "These are the kids that we see on a regular basis and who are part of our homes and our neighborhoods. Whatever we can do to give them the educational resources they need to succeed is good for everyone in the community."
As part of the adoption initiative, Dr. Hadley and his staff will be collecting all types of school supplies. These include binders, pencils, crayons, backpacks, folders, markers, erasers, colored pencils and many back-to-school items.
"Getting back into school shouldn't be a financial burden for parents," said Dr. Hadley. "We hope that we can help ease the financial burden placed on parents and schools, so that they can focus on what really matters – education."
Dr. Hadley is encouraging his patients and other community members to get involved. Anyone interested in donating the George Harrison Elementary School can bring their donations to Dr. Hadley's practice, located at 3910 Pecos McLeod Ste. A-140 in Las Vegas.
About Jeffery Hadley, D.D.S.
Dr. Jeffery Hadley, D.D.S. and his experienced staff specialize in general, restorative and cosmetic dentistry, offering services ranging from simple dental exams and cleanings to teeth whitening, porcelain veneers and Invisalign treatment. A long-time resident of Las Vegas, Dr. Hadley is dedicated to improving the health of his fellow community members through his dental practice. Find out more at http://www.smilesbydrhadley.com.