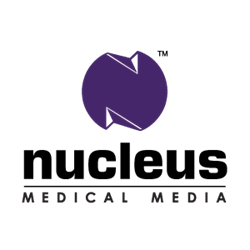 The Greenway Marketplace was developed to speed and simplify the adoption of healthcare innovation.
Atlanta, GA. (PRWEB) July 30, 2014
Nucleus Medical Media today announced it has joined the Greenway Health online Marketplace of value-added partners for users of Greenway's integrated electronic health record (EHR) and practice management solutions.
Being named a Marketplace approved partner signifies cooperative efforts between Nucleus and Greenway to provide comprehensive, mission-critical health IT solutions that support the delivery of high-quality, cost-effective care.
Nucleus Medical Media is the leading producer of 3D medical animations and illustrations. With solutions ranging from the Nucleus Animation Library to responsive design animation microsites, Nucleus is the top provider of 3D patient education and marketing medical animations in the country.
Kelly Tkac, National Director of Sales for Healthcare at Nucleus says, "Membership in the Greenway Marketplace showcases our expertise in breakthrough healthcare IT and demonstrates our ability to complement Greenway and its solutions. Our plan is to accelerate our customers' success by serving as technology providers that ready them for forthcoming transformations in healthcare models."
"The Greenway Marketplace was developed to speed and simplify the adoption of healthcare innovation," said Matt Pierce, Greenway Director of Business Development. "We're pleased to partner with Nucleus through the Marketplace to enable our customers to easily evaluate and select solutions such as Nucleus Animation Library that support their success and position them to navigate the future of healthcare."
For more information, contact Kelly Tkac at ktkac(at)nucleusinc(dot)com.
About Nucleus Medical Media
Founded in 1997, Nucleus Medical Media, Inc. is an award-winning creator of medical illustrations, medical animations, and interactive multimedia for the publishing, legal, healthcare, entertainment, pharmaceutical, medical device, and academic markets. Nucleus's clients and partners include WebMD, McGraw-Hill, Dr. Oz, EBSCO Publishing, and thousands of other businesses in new and traditional media. Nucleus employs the world's largest team of graduate-degreed medical illustrators, and has a Medical Review Board with more than 125 physicians and nurses. For more information, visit their website at http://www.nucleushealth.com.