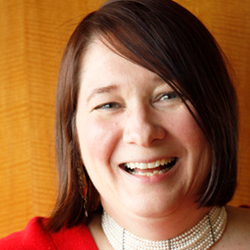 Mount Olive, NJ (PRWEB) July 28, 2014
With the Affordable Care Act, changes to healthcare in the United States have brought a flood of new patients actively seeking Alternative Medicine for relief in battling symptoms associated with chronic conditions, such as cancer and diabetes. From pain management to stress to headaches, increasing numbers of patients seek to manage symptoms through Acupuncture and Traditional Chinese Medicine. In keeping with this demand, Tronex Herbal Solutions, Inc. has faced higher demand for scientifically-processed, natural herbal solutions – pure, granulated herbs prescribed by practitioners and dispensed to patients for consumption as a hot beverage.
Tronex Herbal Solutions recently added Wendy Flanagan as the Sr. Director of Sales & Marketing to support the growing industry and practitioner needs for trusted herbal solutions, business management, and educational information.
Donald Chu, President and CEO of Tronex Herbal Solutions, Inc., says, "Flanagan's entrepreneurial experience is in keeping with the energy of our practitioner audiences as they seek to build their brands and grow their practices with quality herbal solutions."
While Traditional Chinese Medicine dates back thousands of years, adoption by Western Culture has been slowed by pharmaceutical lobbyists, language barriers, and philosophical differences in approach to wellness and healthcare. Today, however, increasing numbers of universities and hospitals are embracing Alternative Medicine in order to help control costs and provide patients with more effective treatment.
Says Wendy Flanagan, Sr. Director of Sales & Marketing at Tronex Herbal Solutions, Inc., "I'm excited by the opportunity at Tronex Herbal Solutions: To bring a brand to market, centered in quality and wellness, is an important contribution."
Flanagan brings over 25 years experience in sales, marketing, and graphic design to the Tronex Herbal Solutions team. Flanagan received her BFA from The Cooper Union, New York, NY, and worked with clients such as Novartis, Roche, Schering, Johnson & Johnson, and Life Force International as Principal of the interactive agency, MurrayMedia. Over the past 5 years, Flanagan has been an independent marketing consultant providing agency and technology services for small businesses including sales force, web, and marketing automation solutions.
TRONEX HERBAL SOLUTIONS, INC.
Headquartered in the International Trade Center, Mount Olive, NJ, Tronex Herbal Solutions, Inc. has provided the most clinically advanced herbal supplements since 2008. Sourcing from farm to state-of-the-art manufacturing to United States distribution, every aspect of herbal production is tested and documented to meet cGMP Certification and all U.S. FDA industry requirements. Tronex Herbal Solutions provides professional grade herbal products, both singular and formulated, to help alleviate patients' symptoms with consistency and efficacy. A scientific manufacturing process of natural herbs for Traditional Chinese Medicine is verified by independent testing of every batch for controlled potency, as well as purity from pesticides and heavy metals. Acupuncturists, Herbalists, Naturopaths, and consumers trust Tronex Herbal Solutions to deliver consistent potency of herbs each and every time. To learn more, call 973-335-2888 or visit http://www.TronexRx.com.