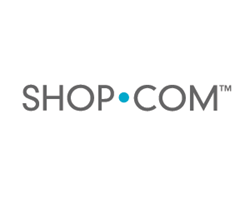 Greensboro, NC (PRWEB) July 24, 2014
SHOP.COM makes its foray into the consumer packaged goods sector, unveiling SHOP.COM GROCERIES. The site offers consumers over 10,000 grocery items delivered directly to their doorsteps.
SHOP.COM GROCERIES provides a variety of non-perishable and beverage items in categories consumers are already buying to fill their pantries. Some of the product categories are: Organic, Gluten Free, Beverages, Snacks, Asian, Italian and more.
Consumers pay just $5.99 flat-rate shipping on each order. SHOP.COM GROCERIES also offers an AutoShip feature ensuring that consumers never run out of the most important items in their pantries. "The value now available through SHOP.COM Groceries is unmatched in the marketplace. Never before has it been so easy and cost effective for consumers to fulfill their grocery needs online," says the company's Chief Marketing Officer, Peter Gold.
Consumers can convert spending into earning not only through the savings of purchasing in bulk and enjoying low, flat-rate shipping, but by earning Cashback on grocery purchases without having to pay the membership fees of warehouse clubs such as Costco and Sam's Club.
"Today's busy families not only save money when they purchase groceries on SHOP.COM, but they save time by having the products delivered right to their door without having to deal with traffic, time wasted walking aisle after aisle trying to find a specific item and waiting in long lines," says Chief Operating Officer, Marc Ashley.
"Only 1 percent of consumer packaged goods are sold online," says Ashley. SHOP.COM intends on raising that percentage and feels that the advantages SHOP.COM offers with its grocery category will attract more consumers to shop online. "Who doesn't want to save time and money?" says Ashley.
ABOUT SHOP.COM
SHOP.COM is the e-commerce platform of Market America, Inc. Through SHOP.COM consumers have access to over 40 million products, including Market America exclusive brands and thousands of top retail brands. By combining Market America's entrepreneurial business model with SHOP.COM's powerful comparative shopping engine, Cashback program, Hot Deals, Shop Buddy™, social shopping integration and countless other features, the company has become the ultimate online shopping destination.
For more information:
United States: http://www.SHOP.COM