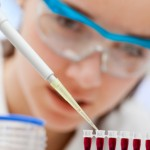 Buffalo, NY (PRWEB) July 25, 2014
ZeptoMetrix™ Corporation (ZMC), an industry leader and innovator of quality, reliable and trusted products and services for infectious disease diagnostic development, is pleased to announce the release of NATtrol™ RP Multimarker Controls - MDZ001.
An FDA Class 1 exempt, in vitro diagnostic, CE marked, unassayed external run control intended for use with multiplexed, respiratory molecular assays the NATtrol™ RP Multimarker Controls - MDZ001 has been specifically designed for routine and repetitive laboratory use to monitor daily test variation, lot-to-lot test kit performance, individual operator variation and may also provide assistance in identifying increases in random or systematic error(s).
Formulated with purified, intact organisms that have been chemically modified to render them noninfectious and refrigerator stable*, the NATtrol™ RP Multimarker Controls (MDZ001) is a two (2) vial solution for consistent Quality Control of twenty (20) different organisms and should be run in a manner identical to that used for clinical specimens.
To support today's Molecular Diagnostics Industry, which is understood to be the most exciting and fastest growing segment in the biotech community, ZeptoMetrix's has launched its new Molecular Diagnostics Division (MDD).
ZeptoMetrix strives to provide cohesive solutions and services that exceed tomorrow's Infectious Disease Diagnostic needs today and through this new division will deliver NATtrol™ based CE and IVD labeled Controls for the safest, most accurate and cost effective products available for critical microorganism detection.
*NATtrol™ Patents Pending