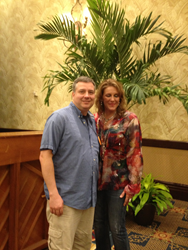 Pittsburgh, Pennsylvania (PRWEB) July 26, 2014
Pittsburgh Real Estate Investors Association member Noble Rehabbers LLC purchased a historic farm house in Hampton Township. The property on McKee Drive is set to become a unique work of art.
Noble Rehabbers LLC is a unique partnership between one or Western Pennsylvania's best known real estate investors, Josh Caldwell; and a uniquely skilled general contractor named Scott Berkich. The company takes their name form the fact that a portion of the proceeds from every house that they rehabilitate goes directly to a real estate or Pittsburgh based charity. A percentage of the profit from this particular house will be sent to Frank McKinney's Caring House Project, a charity that builds houses for the extremely poor in Haiti.
The newest project house located at 2384 McKee Drive, Allison Park, PA 15101, is located in the heart of Pittsburgh's North Hills. The property itself is nearly an acre and offers easy access to both Rt. 8 and McKnight Rd. Historic real estate in the Hampton School District is very hard to find, and the McKee Drive house in unique. The key feature of the existing house is an extensive wraparound porch which will serve as a focal point of family living. Great care will be taken throughout the rehab process to preserve as much of the home's old world style as possible. At the same time, every mechanical system will be carried forward into the modern era. The net result will be a home that is both beautiful and functional. Attention to detail both inside and out will be evident in the final product, as artisanal touches are applied in every space.
Noble Rehabbers have several events planned for the public enjoyment of this house. The first will be a mid-demolition preview for real estate agents and potential buyers. The second event will be a "Naming Event" after the reconstruction phase has started. A house this unique needs a name, and Noble Rehabbers want to engage the community in choosing an appropriate name. Lastly the biggest event will be the final unveiling of the completed project. It is likely that the home will be sold before final completion; however, Noble Rehabbers believe that the artistry of their product is meant to be unveiled to future buyers.
Noble Rehabbers combine an artistic touch with an understanding of fine building techniques. Each property is designed to be a one of a kind work of art with its own character and feel. Taking a cue from the art world, Noble Rehabbers seek to create art within a four walled living structure. To contact Noble Rehabbers about this project or any rehabilitation project call 724-426-5348.