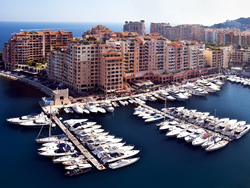 ...motivation and engagement engine for the Lean Business Education ecosystem...
Belmont, CA (PRWEB) July 29, 2014
Today, bizMagic - the Silicon Valley Company - announced the launch of biz-M8TRIX: an online business-learning app for entrepreneurs, professionals, and online business-program students who want to advance their careers or open successful businesses.
In the aftermath of the Great Recession, undergraduate business majors are the most underemployed recent college graduates struggling to find jobs in their chosen fields.
An undergraduate degree in business may no longer be a good investment. Business majors might be better off earning a technology or engineering degree first and then learning business skills without paying the high tuition of formal business education.
Many companies seek candidates with solid technology or engineering backgrounds and will promote those who excel in their jobs and intimately understand the company's business.
bizMagic is a proponent of Lean Business Education—a fresh approach to a career strategy that relies on the new online business education paradigm that is beginning to emerge.
There are many free or inexpensive business courses available online, but simply taking online business courses does not equal a business education. Without actual, real-world experience, knowledge acquired from online business courses will quickly lose its value.
bizMagic has created biz-M8TRIX to fill this gap in the online self-education process.
The goal of biz-M8TRIX is to foster a deep understanding of how the different parts of any business fit together—marketing, finance, operations, product management, and business strategy—an understanding forged through each user's competition and collaboration with other biz-M8TRIX users.
biz-M8TRIX is a collection of "gamified" business cases (biz-Cases), which take place in exotic locations where users can practice managing companies of different sizes to meet varying performance objectives.
biz-M8TRIX complements online business courses from any provider with the opportunity to solve biz-Cases and use biz-M8TRIX to guide online business learning.
The mission of biz-M8TRIX is to "be the leading motivation and engagement engine for the Lean Business Education ecosystem, ensuring that business self-education has a long-lasting, positive impact on one's career."
biz-M8TRIX is based on a proprietary business-strategy simulation engine developed by bizMagic. The app is available at bizM8TRIX.com.
About bizMagic
The mission of bizMagic is to develop career management and career engineering tools for professionals. BizMagic was founded by a group of Silicon Valley professionals with diverse experience in finance, marketing, engineering, financial and business modeling, and private equity and hedge fund investing. Advisors to bizMagic hail from leading business schools of San Francisco Bay Area and from the Silicon Valley angel investor community.
bizMagic. Inspiration as a service. Visit us at bizMagic.com.
Media Contact: John Green, Tel. 650.489.5909, media(at)bizmagic(dot)com
bizMagic, biz-M8TRIX and "Inspiration as a service" are trademarks of bizMagic.