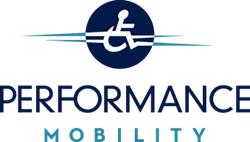 Colorado Springs, CO (PRWEB) July 25, 2014
Performance Mobility is proud to attend the Celebrate Independence Expo this weekend.
The Celebrate Independence Expo, which offers information on products, services, and technology to assist the disabled, takes place at the Freedom Financial Services Expo Center located at 3650 N. Nevada Ave in Colorado Springs, CO on Friday and Saturday.
The Performance Mobility staff will be at the expo to share information on the full line of mobility products and vehicles in stock. The expo also offers an art fair, free health screenings, and live entertainment.
The expo begins on Friday at 11:00 a.m. with a job fair until 3 p.m., followed by an American's With Disabilities celebration featuring paralympian athletes. At 5:00 p.m., there is an Artists with Disabilities Showcase Reception. Deaf hip-hop artist Sean Fobes closes the first day of the expo with a performance at 7 p.m.
The fun continues on Saturday with caricature, face painting, and several performances. Phamaly Theatre, a professional theatre troupe with performers that have disabilities, performs at noon. Guitarist Jordan Smith performs Saturday afternoon at 2:00 p.m., and at 3:00 p.m., comedian Chris Fonseca takes the stage. For a full schedule of events, visit the Celebrate Independence Expo website.
The Celebrate Independence Expo is one of many community events that Performance Mobility takes part in throughout the year. Community outreach helps Performance Mobility's accomplish its mission of ensuring that no individual sacrifices the right to accessible and affordable transportation solutions. At Performance Mobility's seven Western locations, providing accessible transportation is a commitment that is made through high quality products, experienced staff, and an informational, no-pressure approach to service.
Since it's opening nearly 25 years ago, Performance Mobility has grown to become one of the largest providers of mobility products in the western United States. With seven locations in Colorado, Oregon, Washington, and Utah, Performance Mobility has convenient locations and convenient solutions for making transportation available to everybody. For more information on the Celebrate Independence Expo or products and services from Performance Mobility, visit http://www.performancemobility.com/.