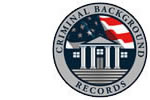 Background screening caregivers is a proven method to curtail or prevent the opportunity for elder abuse
Waltham, MA (PRWEB) July 25, 2014
The population of the United States continues to age and with a longer lifespan many of these older individuals will end up with a caregiver. Often times a caregiver might be a family member or a friend of the family, however a majority of individuals will end up in the care of an institution.
Subsequently, it is important to note that the opportunity for exploitation with this aging at-risk population remains high.
Adam Almeida, President and CEO of CriminalBackgroundRecords.com states: "Background screening caregivers is a proven method to curtail or prevent the opportunity for elder abuse. Caregiver background checks will weed out those individuals with a criminal past and will provide an additional layer of protection for the elderly."
From the Missoulian (July 03, 14):
Every year an estimated 5 million older Americans are victims of abuse, neglect or exploitation...Experts believe that for every case of elder abuse or neglect reported, about 24 cases go unreported. http://missoulian.com/lifestyles/booming/elder-abuse-a-growing-concern/article_8b895eb2-0210-11e4-bf33-001a4bcf887a.html
Elder abuse comes in many different forms but often involves theft.
From Fox2Now.com (June 30, 14):
... now charged with stealing over $500. In the past, she's been convicted of writing bad checks. Before hiring a caregiver or other in-home employee, police suggest performing a background check. http://fox2now.com/2014/06/30/caregiver-steals-from-mother-of-murdered-singer/
The example above highlights an opportunity to prevent theft as the individual charged with stealing had a previous conviction on a public record.
Almeida states: "There are several reports an individual can request from a qualified third-party background screening company that will provide enough information on a potential caregiver's past. Criminal histories is a key and critical report utilized in any caregiver check."
In the state of Ohio, police departments are taking a closer look at elder abuse.
From WBNS-10TV (June 29, 14):
....some central Ohio police investigators, consumer advocates and health-care providers are calling for changes in the way home health aides are screened, as well as harsher penalties for workers who violate their clients' trust. http://www.dispatch.com/content/stories/business/2014/06/29/most-vulnerable-often-victimized-by-helpers.html
Almeida notes: "Background screening can be a significant help to the vetting of caregivers however they must be complete, thorough, and properly reviewed. Utilizing a third-party background screening company is best business practice for Caregiver companies and agencies insomuch that they stay current with all laws and regulations, provide the most up-to-date information, and utilize modern data gathering methodology."
CriminalBackgroundRecords.com is a third-party background screening company that assists caregiver companies large and small with all of their background screening requirements. With vast knowledge of local, state and federal laws and regulations, as well as access to current public records, CriminalBackgroundRecords.com can assist in creating a background screening program that will provide additional securities in hiring caregivers.