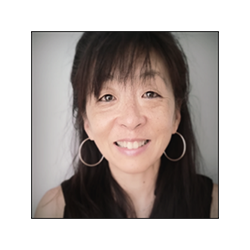 Miami, Florida (PRWEB) July 25, 2014
PJ Technologies, the creators of Goverlan® software, is celebrating SysAdmin Appreciation Day with 24 hours of free software, beginning today at 12:01 a.m. Eastern. The first 1,000 system administrators who register for the remote administration software will receive a complimentary license (a $900 value). The terms and conditions of the promotion can be found on the Goverlan site.
Goverlan's recent V8 release comes just in time to celebrate SysAdmin Appreciation Day, and further demonstrates their commitment to improving system administrators' jobs through a powerful and comprehensive systems administration solution.
"The day-to-day work of the sysadmin is at the core of everything we do at PJ Technologies, and drives our ideation and innovation process. So it's only natural for us to give them a powerful, more intuitive tool for their toolbox," said Judy Lee, co-founder and sales director at PJ Technologies.
System administrators can begin to register for the promotion today starting at 12:01 a.m. Eastern. Registration will be open through 11:59 p.m. Eastern this evening.
About Goverlan
Goverlan Remote Administration Suite® is an intuitive, real-time systems management solution. With the recent release of Goverlan v8, system administrators can now benefit from innovative and leading edge technologies such as: Intel® vPro™ AMT support with KVM and image mounting; Goverlan SUREDATA, a unique query engine that guarantees system administrators have the most up-to-date system information of online and offline systems; and Goverlan fastConnect, a feature that provides swift access to user's logged-in workstations using full or partial user info, and many other great features that sysadmins will appreciate.
About PJ Technologies
PJ Technologies, the creators of Goverlan, has been providing cost-effective, real-time IT systems management software since 1998. With thousands of customers globally, the Goverlan system focuses on security, integrity, and control for the IT department.