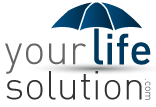 Chicago, IL (PRWEB) July 25, 2014
YourLifeSolution.com, and independent life insurance website which is appointed with many life insurers including Genworth Life Insurance Company, has just published an explanation of the carrier's underwriting strengths. According to YourLifeSolution.com, this was done in an effort to show the depth of knowledge the service has in field underwriting individuals for life insurance. Genworth Life Insurance Company is one of about 10 carriers the service routinely places life insurance with. "Life insurance, even if it's term life insurance, is not a commodity. There are cases where it makes sense to pay an additional percent or so to go with one company's version of a product over another company's seemingly identical product. Genworth Life Insurance Company, nor any of the carriers I'm appointed with, doesn't have the best options in all cases, but virtually all competitive carriers have a place in the market due to their own niches they've developed", said Eric Smith, the founder of YourLifeSolution.com.
The breakdown of Genworth Life Insurance Company's niches and strengths can be seen here:
http://yourlifesolution.com/lifeinsurancequotes/genworth-life-insurance-company-reviewed-and-itemized/
Consumers interested in generating their own life insurance rates instantly are urged to visit YourLifeSolution.com. Information can be obtained by phone at 888.374.2764.