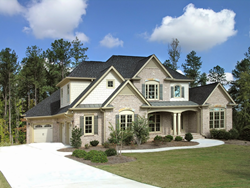 Improvement in the jobs market has impacted the RMI
Chicago, IL (PRWEB) July 26, 2014
CF Funding is happy to share that remodelers' ratings of current market conditions have increased to a score of 56 in the second quarter of 2014. In the NAHB's quarterly survey, released on July 24th, the Remodeling Market Index (RMI) rose three points, "reclaiming the territory it had lost during what was likely a weather-related dip in the first three months of the year," according to a blog post today by Paul Emrath. A score of 50 or higher is positive, as more than half of remodelers in the survey reported high market activity, a great indicator for future activity.
The survey measures current conditions with 3 factors: major additions/alterations, minor additions/alterations, and maintenance /repair. In Q2 2012 scores were as low as 42 in some categories, and in Q2 2014 all scores were above 53. Future market indicators such as calls for bids, amount of work committed for the next 3 months, backlog of remodeling jobs, and appointments for proposals were also all above 53. Improvement in the jobs market has impacted the RMI, as homeowners have regained equity and confidence in the housing market has increased.
In other real estate news on Thursday, July 24, Bloomberg reported in a release titled "Zillow Seeking to Buy Rival Property Site Trulia" that Zillow Inc. is seeking to purchase Trulia Inc., and the two rival real estate websites may combine in the near future. The two websites are used by realtors, homebuyers, and home sellers to list homes and apartments for sale or rent. The companies make money by charging realtors and homesellers a fee for advertising. In June, the sites had over 85 million visitors and acquired almost 90 percent of traffic out of the 15 most visited real estate sites. According to Bloomberg Businessweek, Zillow may pay up to 2 billion dollars to acquire its rival site, and two-thirds of the price may be paid with Zillow stock. Both companies saw a rise in stock today, with Zillow rising more than 15 percent and Trulia rising 32 percent. Trulia's revenue is expected to increase 76 percent this year to reach 253 million dollars, and Zillow's revenue is expected to increase about 58 percent, reaching 311 million dollars.
Rumors of the two companies merging have not been publicly confirmed by members of either company. Regardless of the outcome, CF Funding hopes to see the sites continue to support realtors, FSBOs, and homebuyers as they buy and sell properties. Realtors and other home sellers who need assistance using these online tools to list properties may contact CF Funding today by calling 630-328-8905.