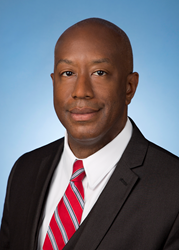 Washington, D.C. (PRWEB) July 25, 2014
Garvey Schubert Barer has announced the addition of Owner Sean C. Griffin to its Washington, D.C. office, where his law practice will focus on complex commercial and insurance litigation, compliance advice and investigations, and professional liability defense.
The latest addition to Garvey Schubert Barer, Sean C. Griffin, was previously with Steptoe & Johnson LLP, where he represented clients on a broad array of cases involving commercial disputes, legal malpractice, and securities litigation. He also has had extensive experience conducting internal compliance investigations regarding the Foreign Corrupt Practices Act, anti-corruption enforcement, and allegations of securities law violations.
Mr. Griffin specializes in complex civil litigation, where his cases typically involve contractual breaches and often include allegations of fraud or bad faith. Many of his clients seek to recover money misappropriated or diverted through various fraudulent means, including the use of corporate alter egos. Mr. Griffin defends insurance companies in coverage litigation, property damage litigation, and similar matters. He has sued to enforce letters of credit and payment schedules in state and federal courts around the country. He also represents investors in fraud cases based upon the defendants' misrepresentation of their net worth and liquidity.
In the professional liability context, Mr. Griffin represents attorneys, accountants, and other professional firms accused of malpractice, including cases involving alleged conflicts of interest or breaches of fiduciary duty.
Further, Mr. Griffin has substantial securities litigation expertise. He represents directors and investment advisors regarding compliance matters before the SEC and in court. He also defends directors against derivative suits alleging breach of fiduciary duty based upon the directors' response to a buyout offer.
Prior to working in private law practice, Mr. Griffin served in the U.S. Department of Justice, Civil Division, where he handled commercial litigation trials and appeals. He has written and published extensively on ethics and compliance matters, including internal investigations, compliance officer liability, and defending derivative suits based upon a company's admitted or suspected violations of the Foreign Corrupt Practices Act (FCPA). Mr. Griffin received his law degree from Columbia University School of Law and his undergraduate degree from Harvard University.
Matthew Schneider, Managing Director of the firm's Washington, D.C., and New York offices, stated, "It is particularly gratifying when high quality attorneys choose to join our firm. We see it as recognition that Garvey Schubert Barer is on an exciting path others wish to join."
About Garvey Schubert Barer
Since its founding in 1966, Garvey Schubert Barer has been a full-service law firm representing established market leaders, newly launched enterprises, and governmental entities, both nationally and internationally, with a special focus on the Pacific Rim. Garvey Schubert Barer has counseled clients across virtually all industry sectors, with a special emphasis in international trade and transportation, maritime law, healthcare, hospitality, technology, land use and environmental, manufacturing, financial services, real estate, communications and media, and sports and entertainment. Garvey Schubert Barer represents a broad range of public and privately-held businesses, investment firms, financial institutions, family owned businesses, nonprofit organizations, government entities and individuals. The firm has offices in Seattle, Portland, Anchorage, Washington, D.C., New York and Beijing. For more information, please see http://www.gsblaw.com.
-30-