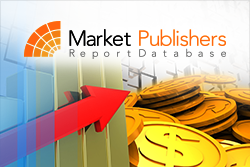 London, UK (PRWEB) July 25, 2014
Market Publishers Ltd is announced as a media partner of the live online training – Chargebacks - 'What can be done to minimize the risk?'. The event, which is a webinar, is due to be convened on the 6th of August, 2014.
A chargeback is something that is always going to occur without respect to the degree of compliance on the part of suppliers. This 'right' has both a good side and a bad side. Can it be utilized as a means of extending payment times to suppliers? Yes, but through arbitration the party that followed the instructions will bear the palm. Still, the potential needs to be around as a range of charges are legitimately invalid.
It is vital to get an unprejudiced and deep understanding of the primary reasons lying behind different chargebacks and make sure that one's operating system and staff are doing everything they can to justify the purchase.
Chargebacks - What can be done to minimize the risk? is targeted to clearing up the reasons why chargebacks arise as well as arriving at the right solutions that help companies to minimize the risk of losing them.
Event Details:
Chargebacks - What can be done to minimize the risk?
Date: Wednesday, August 6, 2014
Location: No physical travel required
http://marketpublishers.com/events/chargebacks_what_can_be_done_to_minimize_the_risk_by_brent_meyers_an_apsc_and_certified_purchasing_card_professional.html
Internal auditors, financial officers, accounts payable professionals, risk officers, accounts receivable professionals, operational risk managers are welcome to join this live online training to discuss the burning issues, including:

What does a chargeback mean?
How are they used in the wrong way?
What can be done to minimize their influence
Who else can reap benefits from these changes?
What are some of the best practices?
How much will this cost?
Register for this one day live online training today.
For more details please contact ps(at)marketpublishers(dot)com.