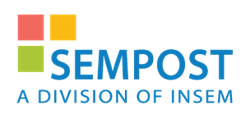 "Azoteq is excited to start this new co-operation with Sempost, as they have an energetic sales force backed by an experienced R&D department. This is an excellent sales model for our products." - Jean Viljoen
Austin, TX (PRWEB) July 28, 2014
Azoteq, the world leader in capacitive proximity solutions, today announced that SEMPOST, a division of Insem, has been appointed to represent and distribute Azoteq products in South Korea. Azoteq is represented in all the major US markets and central Europe and has coverage in all the key Asian markets.
"Azoteq is excited to start this new co-operation with Sempost, as they have an energetic sales force backed by an experienced R&D department. This is an excellent sales model for our products," said Jean Viljoen, Azoteq's Marketing Manager for Europe & Asia. "The synergy between their Sales and R&D functions is invaluable to us. They can identify and conceptualise new applications in products and markets that do not even exist today. This is the perfect vehicle to bring Azoteq's innovation to the mass consumer market."
"It is a privilege to represent the official distribution network in Korea," said Cebon Lee, INSEM CEO. "The Azoteq products are magnificent; we are all excited to offer this outstanding product alongside support from our dedicated technical team."
Azoteq's ProxSense® offers the next generation of capacitive proximity and touch solutions. Proximity sensing enables new applications, such as detecting when a user's hand approaches the product. Features that can be implemented with proximity sensing include find-in-the-dark (enables backlight when hand approaches) and air gestures (wave hand to turn on/off, page and scroll). The combination of proximity and touch presents the next evolution in user interfaces.
The ProxSense® range offers the most sensitive capacitive-sensing solutions with the highest signal-to-noise ratio (> 1 000:1) in the market today. The high sensitivity enables proximity sensing up to 300 mm and the ability to implement touch solutions that can work through 20 mm cover materials.
About Azoteq
Azoteq (http://www.azoteq.com) is the world leader in next-generation capacitive proximity and touch user interfaces that take touch to the third dimension. Azoteq offers solutions for touch keys, sliders, scroll wheels, trackpads, proximity-triggered user interfaces and water-resistant capacitive solutions in consumer, medical and industrial applications. Azoteq has design and manufacturing centres in South Africa and China. Azoteq has sales offices and distributors in the USA, Europe, Asia and South Africa.
About SEMPOST, a division of INSEM (http://www.insem.co.kr/ http://www.sempost.co.kr)
INSEM is also an official agent for ST MICROTELECTRONICS and SEGGER. INSEM provides customised-programmed MCUs and supports manufacturers and developers based on strategic alliances with the world's leading semiconductor companies. The INSEM organisation includes an experienced FAE team that has been supporting various solutions and services for more than 10 years.