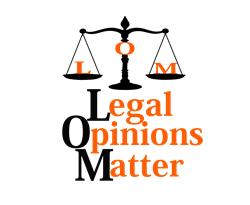 Efficient, Affordable, Predictable. Simple.
Boca Raton, FL (PRWEB) August 05, 2014
For as long as there have been lawyers, there have been people in need of legal advice who were afraid to get it because of a real or perceived fear of how much it will cost to get the advice they need. So one of two things happens: they either don't get the advice they need, and the question they had either resolves itself on its own, or blows up into something much bigger; or, they call and ask for the advice, but don't get the answer quickly enough, and the matter either goes away on its own, or blows up into something much bigger. The Boards of Directors of Condominium and Homeowners' Associations are no different.
"LegalOpinionsMatter.com," a service offered exclusively by Chapnick Community Association Law, P.A., gives Florida Community Association Boards of Directors and their managers fixed fee access to their attorney to have their operational questions answered, gives them a guaranteed response time, and provides them with the peace of mind of knowing that they don't have to be afraid to get the advice they need, when they need it. And by delivering this service through a website (client portal), clients can log in, ask their questions, and be assured that they get directly to the firm, rather than getting lost in a sea of emails or voicemail messages.
Each question and response appears in a discrete "string" or "thread" of communications, so that it is easy to follow from start to finish. And not only do clients have the ability to upload relevant documents for review in connection with answering their questions, but if a formal "letterhead" opinion is required, it can be downloaded from the same place.
Efficient, affordable and predictable communication with fixed fees and a guaranteed response time. Simple.