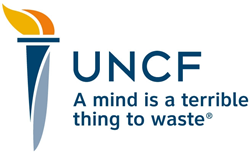 Charleston, SC (PRWEB) July 25, 2014
UNCF is proud to announce that Charleston Mayor Joseph P. Riley, Jr.; North Charleston Mayor R. Keith Summey and Summerville Mayor William "Bill" Collins will host its first annual UNCF Lowcountry Mayors Breakfast on Wednesday, July 30, 2014, at the Felix C. Davis Community Center in North Charleston. The Breakfast will bring together Charleston area business, civic and education leaders to support UNCF's work to create a college ready culture that provides students with the support they need to get to and through college. It is the first time UNCF has held such an event in the Lowcountry, and the estimated $30,000 in proceeds will provide financial support to minority students from throughout the region.
Breakfast guests will hear from all three mayors, as well as from Dr. Henry Tisdale, president of UNCF-member institution Claflin Unversity, and Claflin University alumna Brittany Jenkins. During the Breakfast, Live 5 News anchor Ann McGill will moderate a conversation between Mayors Riley, Jr., Summey and Collins about the state of education and young people in the Lowcountry. It is the first time all three officials have come together in support of an initiative, and highlights the critical importance of building a robust pipeline of college-educated African Americans.
For more information on the UNCF Lowcountry Mayors Breakfast, please contact UNCF at (404) 302-8623 or via email at: imara.canady(at)uncf(dot)org.
WHO: UNCF (United Negro College Fund)
WHAT: 1st Annual UNCF Lowcountry Mayors Breakfast
WHEN: Wednesday, July 30, 2014
7:30 AM – 8:45 AM
WHERE: Felix C. Davis Community Center
4800 Park Circle
North Charleston, SC
About UNCF
UNCF (United Negro College Fund) is the nation's largest and most effective minority education organization. To serve youth, the community and the nation, UNCF supports students' education and development through scholarships and other programs, strengthens its 37 member colleges and universities, and advocates for the importance of minority education and college readiness. UNCF institutions and other historically black colleges and universities are highly effective, awarding 20 percent of African American baccalaureate degrees. UNCF administers more than 400 programs, including scholarship, internship and fellowship, mentoring, summer enrichment, and curriculum and faculty development programs. Today, UNCF supports more than 60,000 students at over 900 colleges and universities. Learn more at http://www.uncf.org.