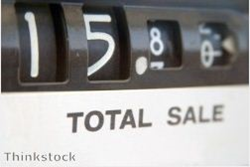 The key thing to remember is that the whole point of using a fuel card is to save money.
(PRWEB UK) 29 July 2014
Some fleet managers might question how fuel cost control is possible. In believing that paying forecourt prices is inevitable, they could hardly be more wrong.
The only bigger mistake than refuelling at forecourt prices is to pay pump price, plus a refuelling fee. This is why fuel cards were invented, which every fleet should use as a matter of routine. The convenience of paperless, administration-free refuelling across nationwide networks is well understood. Where some fleet managers go wrong is in assuming that fuel cards are all the same. There are real differences between them and every brand of fuel card offers its own particular benefits.
The key thing to remember is that the whole point of using a fuel card is to save money. You should never use a fuel card that does not offer discounts, for reasons that should be obvious. Consider any major brand and ask yourself how rare its filling stations are. Seriously, are Shell forecourts, or Esso or any other brand, a rarity? This red herring, peddled by non-discount fuel card suppliers, can be dismissed as nonsense.
With the right fuel card, expect typical savings of up to 4p per litre on average pump prices, wherever the refuelling takes place. With such savings available, just paying pump prices would be ridiculous. Even worse, some suppliers then add transaction charges. If a supplier does not offer significant per-litre discounting, or expects you to pay £2 extra per transaction regardless of the quantity pumped, move on. They will not save you money.
To find the right fuel card, simply talk to a supplier that covers every major fuel brand, with coverage of independents, motorway services and even supermarkets. They should be offering discounts as routine, with a guarantee of no additional transaction charges.
In an ideal world, your supplier should also offer emissions monitoring, mileage recording and automated fleet management services. Having reduced the cost per litre to a minimum, your next aim is to reduce the quantity of fuel needed. With services to aid management of driver behaviour, reduce journey lengths and optimise vehicle fuel efficiency, there is no reason to accept your current consumption as inevitable.
Controlling your fuel costs can be simple. You just need to talk to the right people.