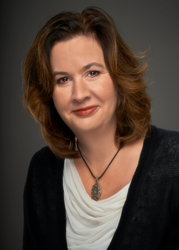 Philadelphia, PA (PRWEB) July 25, 2014
Drexel University College of Medicine is pleased to announce that Valerie D. Weber, MD, MS, FACP, has been appointed vice dean for education, effective October 1, 2014.
Weber will join Drexel from The Commonwealth Medical College, where she is currently chair of the Department of Clinical Sciences, associate dean for clinical affairs, and professor of medicine.
As a member of the senior leadership team of The Commonwealth Medical College, Weber had a major role in many aspects of the development of the new school, which awarded its first medical degrees in May 2013. She was responsible for recruiting and developing more than 400 faculty members for the Departments of Medicine, Surgery and Psychiatry, as well as faculty leaders to create and implement the curriculum. She also led the development of the school's innovative clinical curriculum, the centerpiece of which is a third-year longitudinal integrated clerkship, the largest implementation of that model in the world. This involved the development of medical school faculty across a 16-county region, establishing academic affiliations with nearly 30 hospitals and dozens of physician groups, and crafting a robust assessment plan.
Weber was the first chair of Commonwealth's Committee on Academic and Professional Standards and was the LCME self-study chair (2010/11). She has been a member of the school's Academic Leadership Group and Institutional Leadership Group since their inception in 2009. She has also been active in the teaching of medical students at all levels, including problem-based, team-based and systems (case-based) learning sessions; history and physical examination; and the quality and patient safety curriculum.
Weber was previously vice-chair of the Division of Medicine at Geisinger Health System, where she co-led an 80-member division, encompassing multiple specialties. She was also department director of General Internal Medicine and Geriatrics. While at Geisinger, from 2000 to 2009, Weber held appointments as a clinical associate professor of medicine at Temple University School of Medicine (2007-9), as a clinical assistant professor of medicine at Thomas Jefferson University School of Medicine (2000-7), and as an adjunct clinical assistant professor of medicine at the University of Pennsylvania School of Medicine.
Weber earned her medical degree from the University of Pennsylvania School of Medicine and completed her residency in internal medicine at the Graduate Hospital, where she served as chief resident. In 2010, she completed a master of science in health care management at the Harvard University School of Public Health. She earned her undergraduate degree in psychology, summa cum laude, from Washington and Jefferson College.
About Drexel University College of Medicine
Drexel University College of Medicine has established some of the most highly innovative and rigorous academic programs available today, incorporating the University's expertise in engineering and technology into traditional medical training. The College of Medicine is home to one of the nation's leading centers for spinal cord research; one of the foremost centers for malaria study; and a highly regarded HIV/AIDS program with extensive NIH-funded research in prevention and therapeutic interventions. Drexel University College of Medicine has been designated a Vanguard National Center of Excellence in Women's Health by the U.S. Department of Health & Human Services, and is highly respected in numerous other specialties including cardiology and pain management. Visit http://www.drexelmed.edu for more information. Follow Drexel University College of Medicine on Facebook, YouTube and Twitter.