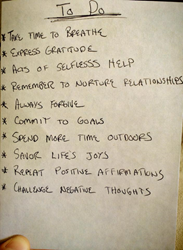 Never, never, never give up. - Winston Churchill
Dulles, VA (PRWEB) July 31, 2014
The Never Give Up 26 Foundation looks forward to seeing a diverse group of supporters from11:00am-11:00pm on August 7th. Simply bring your ticket and Mention Never Give Up 26 Foundation while you enjoy great food and beverages with friends and family.
Packy had unique internal drives, goals, dreams and ambitions. His amazing passion and contagious optimism continues to impact the lives of many. Overcoming adversity while maintaining a positive attitude in effort to pursue a happy life was truly a testament to his character. As many already know, Packy battled Crohn's disease for 7 years and in 2011 was diagnosed with colon cancer. Packy fought an uphill battle stacked against all odds and lived everyday by his motto NEVER GIVE UP!
Packy graduated from Oakton High School in 2005 where he was a key ingredient to the Oakton football program. He was an amazing athlete and always pursued greatness with every move both on and off the field. After he graduated from Oakton High School, he continued to be a staple for the Oakton football program. In 2006 he helped coach defensive backs and pushed his brother Sean and his fellow teammates to win a state championship. Sean and Packy moved on to play four years of football at Shenandoah University. He pursued his passion and took advantage of an opportunity to Coach and Teach at his Alma mater. As a coach and teacher, Packy influenced many young men and women from all ages. Packy was voted unanimously Oakton High School's Coach of the Year for the 2012-2013 season. The Shenandoah University and Oakton High School community will always be one of Packy's number one supporters. The Vienna Youth Bulldogs, Oakton Cougars and Shenandoah Hornets community will forever hold Packy in their hearts.
Thursday, August 7th, be sure to mention Never Give Up 26 to support The NeverGiveUp26 Foundation We continue to strive for greatness extending the reach of his story ultimately impacting lives from all walks of life in a positive way. The Never Give Up 26 Foundation would like to thank Buffalo Wild Wings for supporting a great cause.