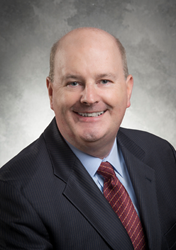 Valley Forge, PA (PRWEB) July 25, 2014
Houghton International, a global market leader of metalworking fluids and services, welcomes Raymond Kelly as director of global M&A and strategic planning. Based in Valley Forge, Pa., Raymond will lead Houghton's merger and acquisition (M&A) efforts for the metalworking and adjacent business segments. He will be instrumental in strengthening Houghton's corporate strategic planning initiatives to grow market share and position and accelerate growth opportunities in the regions. Raymond will report to Jeewat Bijlani, vice president of global business development and strategy, and will collaborate closely with Houghton's regional and functional teams.
He brings more than 23 years of experience and knowledge in M&A work, business turnaround and general management at Fortune 500 and high-growth companies such as Kingspan Plc, Wyeth Pharmaceuticals and Eastman Chemicals. Prior to joining Houghton, Raymond was head of M&A North America at Kingspan for more than seven years including an interim CFO and business director role at one of the company's business units.
Raymond holds a Master of Business Administration from Fuqua School of Business at Duke University and a bachelor's degree in Mechanical Engineering from University College in Dublin, Ireland.
About Houghton International Inc.
Since 1865, Houghton International Inc. has been serving the metalworking, aluminum and steel industries, along with a variety of other markets including the offshore oil exploration, metal finishing and surface treatment industry, with the development and production of specialty chemicals, oils and lubricants. Headquartered in Valley Forge, Pa., Houghton maintains manufacturing and research facilities throughout the world. Houghton International continues its focus to expand its customer service operations and grow its worldwide facilities. Visit http://www.houghtonintl.com and http://www.twitter.com/houghtonintl.
###