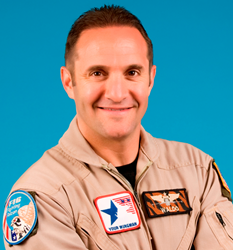 Atlanta, GA (PRWEB) July 26, 2014
Waldman is a "New York Times" and "Wall Street Journal" best-selling author, motivational speaker and leadership consultant, and founder of The Wingman Foundation. He is a decorated fighter pilot and retired Air Force Lt. Col. and combat veteran, having flown 65 combat missions.
He draws on his years as a pilot to deliver his message: Whether achieving victory as a fighter pilot, in business or in life, the same qualities that ensure success apply – focus, discipline, integrity, teamwork, leadership, overcoming your fears and maintaining a commitment to excellence.
Waldman has appeared on CNN, MSNBC and Fox News, and has been featured in numerous publications including "Entrepreneur," "Harvard Business Review," "Success" and "Business Week."
CBT News' Saturday Morning Sales Meeting airs every Saturday and features the biggest names in automotive sales training.
About CBTNews and Car Biz Today Magazine
CBT News/Car Biz Today is an online news source dedicated to providing the retail automotive industry with news, training and event coverage through various forms of multi-media journalism. The online news source has more than 25,000 subscribers made up of new car dealers and their personnel. CBT News is home to award-winning broadcasters and is headquartered in Atlanta, Ga.
Car Biz Today Magazine is a monthly publication, reaching more than 17,000 new car franchises in North America. As with the website and newscast, Car Biz Today Magazine provides informative, upbeat and relevant information for retail automotive executives and their personnel. Learn more at cbtnews.com.