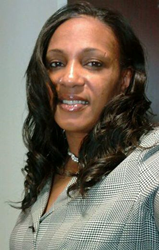 To our Southeast customers - you're in very capable hands...
Holbrook, NY (PRWEB) July 29, 2014
Guaranteed Returns® is excited to introduce Tammy Wallace as the new Southeast Regional Manager. Tammy has been with Guaranteed Returns®, the Pharmaceutical Returns industry giant, for over 12 years and has continually demonstrated her leadership, team building and sales abilities. She began her career in the corporate office as a Business Development Representative, was promoted to National Account Manager and most recently, until her promotion as Regional Manager, was the Regional Account Executive in South Carolina.
Darren Volkes, Executive VP, in charge of Sales & Marketing, said, "I've witnessed firsthand how Tammy works with customers, putting their needs first and providing superior customer service. We knew she was the right person for the position when it opened up. Good luck, Tammy. To our Southeast customers - you're in very capable hands."
About Guaranteed Returns®
For over 25 years, Guaranteed Returns® has provided pharmaceutical return services to hospital, government, independent retail, chain-store, LTC, Mail-Order and clinic pharmacies. Local GRx on-site service representatives are highly valued by customers for their professionalism, trustworthiness and for "going above and beyond."
Business review consultations, inventory management assistance and unbeatable customer service are just a few of the attributes that customers say sets GRx apart.
Contact Guaranteed Returns® at 1-800-473-2138, on LinkedIn or at http://www.guaranteedreturns.com.